Judges decline to stop Mau evictions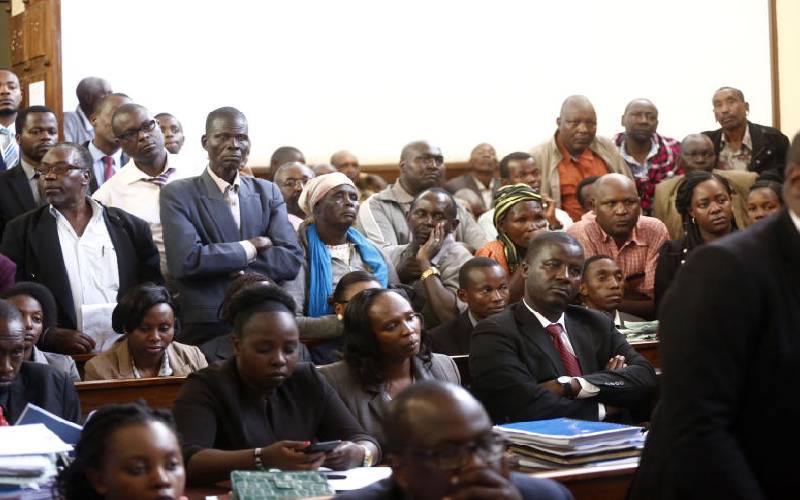 A three-judge bench sitting in Nakuru has declined to stop the eviction of 10,000 families from the Mau Complex.
Justices Sila Munyao, Mohammed Kullow and Ongondo George said they were not persuaded to issue interim orders ruling that their view was to have the matter heard and determined once and for all.
"We are not at the moment persuaded to grant interim orders. Our view is that it is best to have a determination made once and for all in the application," said Justice Munyao.
The court, however, certified the application by the 599 settlers as urgent, and directed lawyers acting for them to serve the Government, its agencies and other parties before the hearing and determination of the case.
In the application, the settlers, through lawyers Kimutai Bosek and Humphrey Manyange, wanted the court to issue conservatory orders against the Government.
The application was filed to counter a cross-petition by the Lands ministry seeking revocation of title deeds in the hands of the settlers.
The settlers said they had been receiving threats and were feeling unsafe.
No notice
They said the Government did not issue them with any notice, that they had no alternative homes and had school-going children, some who were preparing for national examinations.
They said their title deeds were products of comprehensive processes that involved various public institutions, including survey departments, land officers, the defunct Narok County Council and director of land adjudication and settlement.
The Government, in its petition to have the titles cancelled, claims the sub-division of five group ranches of Reiyo, Enakishomi, Sisiyian, Enoosokon and Nkaroni, led to encroachment into the forest. The Lands ministry said the titles were obtained in violation of the law.
The case will be mentioned in October 28.