Rhinos were likely killed by disease, sources say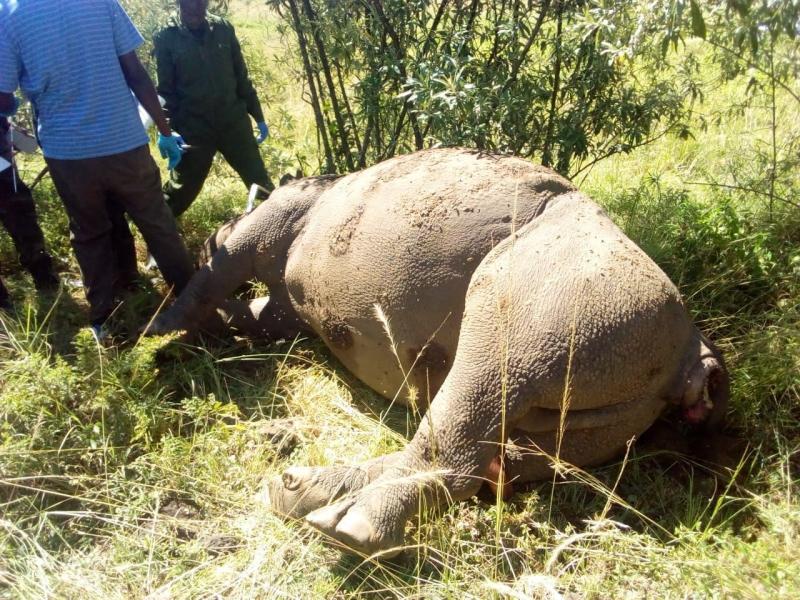 Three rhinos that died at the Mara Triangle are suspected to have died of an infectious disease, close sources have revealed.
The death of the three rhinos, which occurred between November 12 and 19 within the conservancy has sparked fears, with surveillance being stepped up in the entire Mara ecosystem.
Mara Triangle Administrator Liaram Molai said close monitoring of the 10 remaining rhinos as well as intensive patrols have been stepped up even as postmortem results are awaited.
"We are closely monitoring the remaining rhinos after the death of the three. We are yet to know the cause of their deaths but our veterinary officers are on standby do deal with any eventuality," Mr Molai said.
Masai Mara National Reserve Chief Warden Moses ole Kuyioni said a crisis meeting was held on Thursday to deliberate on stepping up surveillance within the neighbouring national reserve that hosts over 50 rhinos.
"Even as we await postmortem results from the KWS, we have stepped up surveillance and veterinary offices have been sent to look in to the condition of other rhinos within the greater Mara, the Mara Triangle and the Masai Mara conservancies," Mr Kuyioni said.
Molai, however, raised concern that challenges on diagnosing suspected diseases remain key following the government's ban on darting after the death of the 11 trans-located rhinos in Tsavo in July this year.
"The government banned darting, barring the extraction of blood from wildlife for testing but we are still waiting for the results from the Government Chemist to know the cause of deaths so as to take action," Molai added. The decomposing carcasses of the rhinos were found after several days with their horns intact, ruling out poaching.