Low-cost houses spoil the party for Migaa investors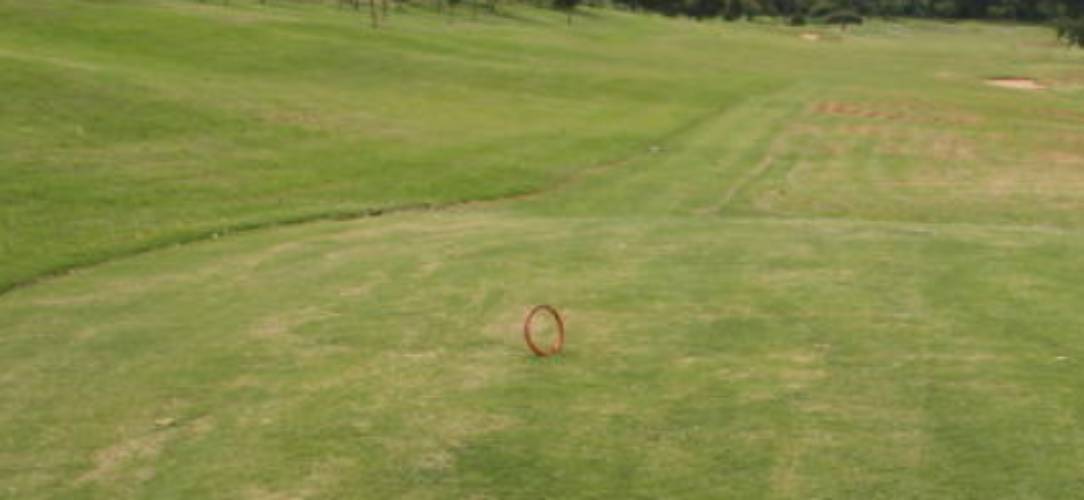 Residents of Migaa Golf Estate in Kiambu County are up in arms over plans to construct 1,959 residential units in the gated community.
The Migaa Residents Association on Friday accused the developers Home Afrika and Sycamore Pine Ltd of keeping them in the dark about Samara Estate, a project comprising 28 blocks launched last year in partnership with the government under the Affordable Housing Programme.
"The proposed high-rise, high-density and low-cost apartments, going by the name Samara Estate, will have close to 2,000 units and more than 10,000 residents in 28 blocks of up to 10 floors each," said the association in a statement.
"This goes against the vision for the estate and the concept that the current homeowners bought into."
The association is asking that the proposed development be halted to safeguard the master plan, their property rights and value as marketed and envisioned at the time they bought it.
"This action is unfortunate and in blatant disregard of the Migaa master plan and the lack of inclusion of the over 300 current residents and landowners of Migaa Golf Estate, by both Home Afrika and the developers of Samara Estate," the statement said.
According to regulatory filings, the developers of Samara Estate, Sycamore Pine Ltd, secured 17.2 acres of land from Home Afrika with the intention of developing affordable housing units.
The project will see 19 apartment blocks housing three-bedroom units, six comprising two-bedroom units, one commercial block, a block of parking silos and a nursery school.
A two-bedroom house in Samara is currently being marketed at Sh2.9 million while a three-bedroom house is listed at Sh3.9 million.
On the other hand, Home Afrika is currently selling an eighth of an acre at Migaa Golf Estate for Sh5.5 million, with villas going for at least Sh8.5 million.
"Samara is proficiently designed to be a self-sufficient community with every amenity you need carefully considered," states the developer on its website.
"The estate perfectly blends together aspects of nature, golf and luxurious living, all at an affordable cost."
Documents filed with the National Environment Management Authority (Nema) indicate the first phase of Samara Estate comprising 500 units is scheduled for completion in 2023 and is fully funded by Equity Group, Middle East Bank and pre-sales from wiling buyers.
"The proposed project is to be implemented by the developer (Sycamore Pine Ltd) in partnership with the National Government State Department for Housing and Urban Development," says Nema in its report.
environmental assessment
However, Migaa residents say Home Afrika and Sycamore sidelined the home owners in conducting their environmental impact assessment and construction on the ground has commenced despite their opposition.
"Home Afrika did not consult us while doing the environmental impact assessment and the Kiambu County administration and Nema are being evasive even as a show house is currently undergoing construction," said one of the residents of Migaa, who sought anonymity for fear of reprisals.
"When Home Afrika was marketing the houses and the plots of land they said we were buying into a serene, high-end housing estate," she said.
"We have no issue with affordable housing but why does the company continue duping property buyers about the nature of the property they are buying into?"
Home Afrika Chief Executive Dan Awendo, however, said the project is within the master plan and disputed claims that it will devalue the property of home owners in Migaa Golf Estate.
"You can't have a place where you have only one market in mind because those high-income people will require workers, support staff and we have a hospital, a hotel and similar amenities to cater for a mixed-use residential area," he said.
"This is a plan we had from the onset and we created an adjustment within the master plan so that we can eventually develop affordable housing to accommodate middle-income groups.
The apartments, he added, are outside the estate and they are affordable housing units, not low-income "so there is no issue of devaluing the property".
Mr Awendo further said the deal with Sycamore is a long-term partnership and disputed selling the 17.2 acres of land to the developers.
"The entire estate will take Sh7 billion to complete," he said. "This money must come from somewhere and even if you are going to borrow you have to pay back and the only source of liquidity is sales."
"We knew that some of our sales will come from selling of plots and some of the revenue would come from selling affordable housing units."
This is not the first time residents and developers are facing off over the rights to develop additional land in high-end estates.
In 2018, investment firm Cytonn and a section of Kilimani Estate residents clashed over a proposed Sh22 billion Cytonn Towers.
Yet to commence construction, the building is envisioned to be a three-pronged structure with each tower comprising 35 floors on a four-acre piece of land at the junction of Argwings Kodhek and Elgeyo Marakwet roads.
Some residents argued the project was incompatible with the established estate.