Why big companies are fleeing Nairobi's CBD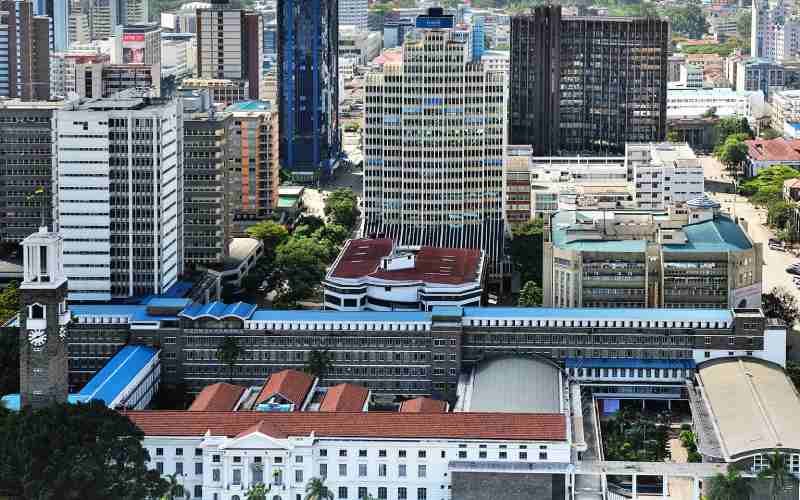 With each passing hour, more big companies are leaving Nairobi's central business district (CBD) and opting to set base in alternative areas such as Upper Hill and Westlands.
This has led to a drop in demand for office space in the CBD at a time when more commercial buildings are coming up in the city.
A report by Cytonn Investment indicated that office space increased by approximately 1.5 million square feet in 2019.
The firm listed Gigiri, Karen and Westlands as the best performers, recording 9.2 per cent, 8.3 per cent and 8.3 per cent respectively in rental yields.
Research carried out by Cytonn in April last year showed that Westlands and Kilimani areas had widely grown as business nodes as more and more firms move away from CBD due to traffic congestion and in search of quality space.
This is echoed by the majority of the property owners both within and outside the CBD.
Ironically, the CBD is still one of the areas with the largest supply of office space with a market share of 18 per cent, according to Cytonn.
Upperhill and Westlands came in second and third with a market share of 17.9 per cent and 17.65 per cent.
"Getting a corporate office is now a secondary option in the CBD", says Ben Woodhams, chief executive of property consultancy firm Knight Frank.
"I believe Nairobi CBD is still relevant in every possible way but not with getting office spaces, especially now. The move has been taking place for years and, in my opinion, it will continue to do so," Woodhams said.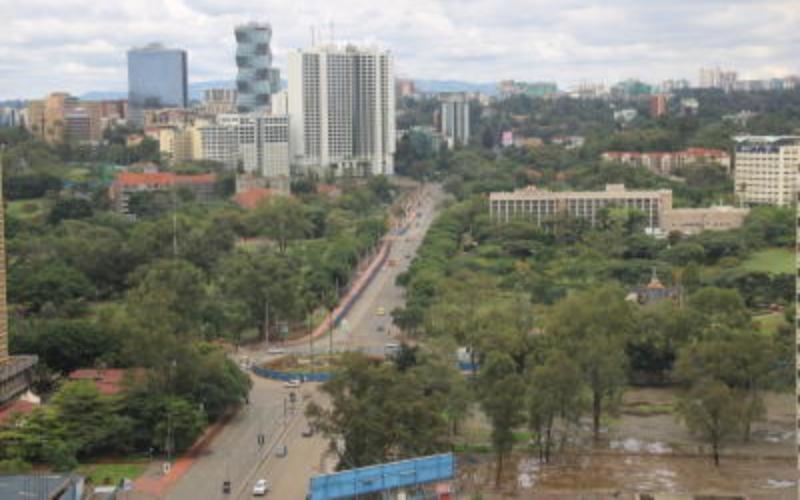 He said one of the main reasons for the shift was traffic congestion in the CBD.
"There was so much growth in the city in the early '70s and '80s and it only made sense for people to set up their corporate offices in the city but that changed from the early 2000s when the move was started," Mr Woodhams says.
"Nairobi is similar to Johannesburg in the sense that the same thing is happening in South Africa's biggest city."
Another reason is that rents in the CBD had risen substantially in the last decade or so, and continue on a steep rise, says Target Homes Director Isaac Maira.
"Most corporates want to own offices instead of renting them out and the skyrocketing rents have pushed them out of the city," he says.
"This is however not the case in commercial areas away from the city as the rates are not that high, obviously due to lower demand."
Besides, many of the office spaces in the CBD have been taken over by small businesses, which has contributed to the exodus of big firms.
"You must have noticed that corporates prefer a stand-alone space as opposed to the current situation where they are located amid retailer stores", says Mr Maira.
PARKING
The Nairobi Metropolitan Area Commercial Office Report, also by Cytonn, released in April 2020 said there has been an increase in the growth of SMEs and multinationals within the area.
This led to the growth of office space supply to 36.3 million square feet in 2019 from 7.7 million in 2012. Parking space in the city can also be quite a mess. "It gets worse when you have clients streaming into your office and it becomes a hustle as they too try to get space for their cars," says Woodhams.
"Offices have limited parking spaces and this does more harm than good."
Maira adds that limited parking spaces greatly inconvenience clients.
"Parking in the city can be quite a problem considering space and fees. It only makes sense setting up base away from all these," he says.