Mall tenants face the hammer over piling rent arrears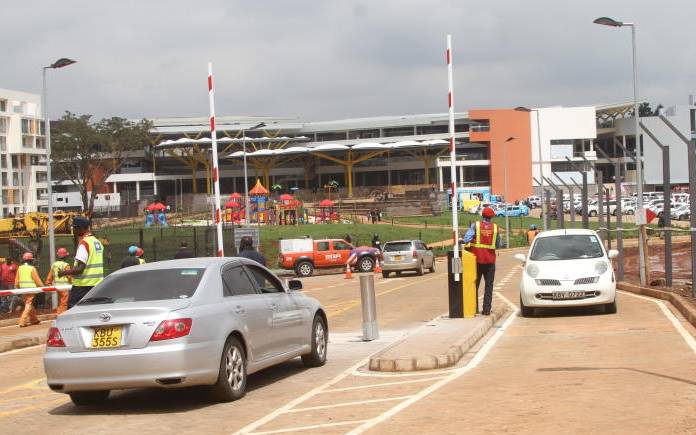 Retailers are having a hard time paying rent in malls, forcing landlords to kick them out or use crude methods to recover their money.
The retail space in the property market is one of the hardest-hit sector this year owing to a combination of factors, including the Covid-19 pandemic.
At the onset of the pandemic, retailers protested that mall landlords were reluctant to offer rental reliefs to them.
In two weeks' time, eight businesses at the Garden City mall are facing the auctioneers' hammer owing to rent arrears.
This business includes restaurants, a clothes and shoes store and a beauty parlour.
"Further notice is given that unless the goods are collected within 14 days from the date of publication of this notice, the same shall be disposed of by way of the public auction without any further notice on Friday, August 19, 2020, at Garden City Mall," said a gazette notice published by Maduwande Auctioneers.
According to the Kenya Market Update, the retail sector was one of the hardest-hit sectors in the first half of this year due to Covid-19 pandemic.
Prime rental rates in retail fell from Sh492 ($4.2) per square foot monthly to Sh450 ($4.6), with occupancy levels averaging 80 per cent.
Knight Frank attributed the fall in rental rates to an oversupply of retail space in certain locations, among other factors.
"The decline in rental rates was mainly attributed to the continued oversupply of retail space in certain locations, the current economic climate and reduced consumer spending due to a reduction in disposable income," said the report.
According to Knight Frank, landlords over the period under review provided concessions and incentives to retain and attract new tenants. However, this was done on a case by case basis.
Centum, which runs the Two Rivers Mall, had said that it would offer reliefs on a case by case basis.
Foreign retailers are also complaining that dollar-based rents are pushing them out of business.
South African fashion retailer TFG, which has four stores, is set to exit Kenya due to the new demand.
TFG Group Chief Executive Anthony Thunström said over the last six months, the government had increased import duties, in some cases doubling them.
"It's totally, utterly unenviable to be in Kenya. We've given notice, and we're going to exit Kenya," he said. Africa's biggest supermarket chain Shoprite has also recently closed two branches in malls over the demand for dollar-based rent, among other reasons.
Consumer shopping habits have changed significantly owing to measures instituted to curb the spread of the virus.