Shortage of construction experts for big projects hurting economy - report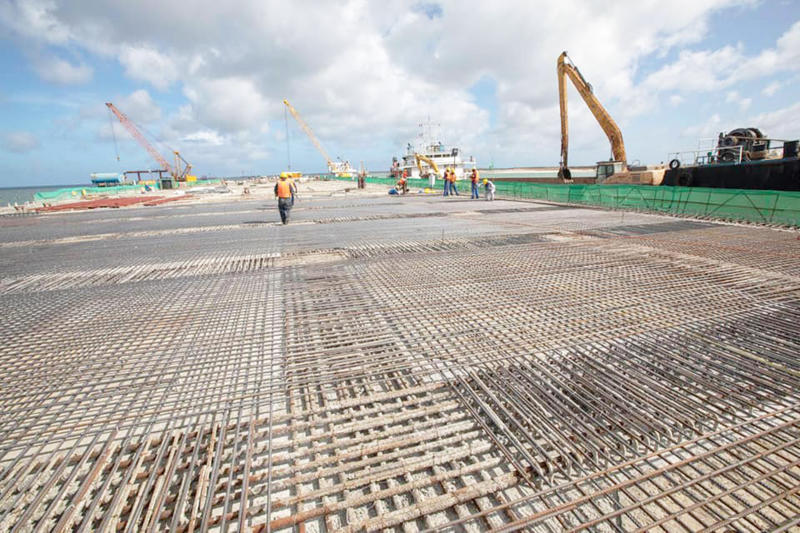 NAIROBI, KENYA: The construction sector lacks building professionals despite the large infrastructure and housing projects lined up, says a new survey.
The problem, it says, is compounded by the low enrolment in the country's vocational and technical training institutes.
According to the just-released Oxford Business Group's 2018 report, Kenya relies heavily on contracted workers from abroad, thus increasing the wage bill and the overall cost of construction.
On the other hand, the industry has no shortage of unskilled labourers owing to the country's high unemployment rate among the youth that stands at 26 per cent.
"What is in limited supply, however, are degree-holding professionals for specialised infrastructure projects," says the report.
The report notes that this scenario explains why the Government has extensively used railway and water engineers from outside the country, a move that raises the cost of infrastructure projects.
With the Government's plan to put up 500,000 affordable houses annually, the sector needs more skilled work force on a longer-term basis, it adds.
Viable pipeline
According to the report, the construction sector's outlook for 2019 remains positive, driven by a number of major ongoing projects in both transport and urban development.
"However, for the project pipeline to remain viable, factors such as upskilling the local workforce must be addressed," says the report.
The Construction Industry Policy draft by the National Construction Authority (NCA) states that only 18 per cent of workers in the sector are formally trained, while 81 per cent were qualified through on-site experience.
"The local construction industry is characterised by an inadequate labour force, leading to utilisation of unqualified labour, which in turn results in poor quality of work and inordinate delays. There is a gap in skills and knowledge to meet the dynamic needs of the industry despite available institutions that provide training," says Oxford Business Group.
NCA has put together policy directives aimed at addressing the problem. Some of these include the training and accreditation of technicians and artisans to maintain a skilled, competitive and adequate workforce.
The organisation will also ensure foreigners handling construction projects in Kenya put in place mechanisms for skills and technology transfer.
"NCA will utilise local citizens as technical experts and contractors as a first option on all public-funded construction projects and encourage the private sector to give priority to local expertise," says the report.
According to NCA, the country's vocational training centres need to be equipped and funded appropriately for them to take on the extra burden of training skilled construction workers.
"We will facilitate the strengthening and equipping of existing training centres and vocational training institutes by ensuring provision of qualified trainers, funding and relevant infrastructure, and ensure trained graduates are registered under relevant professional bodies," says NCA.