Golden Christmas with marigolds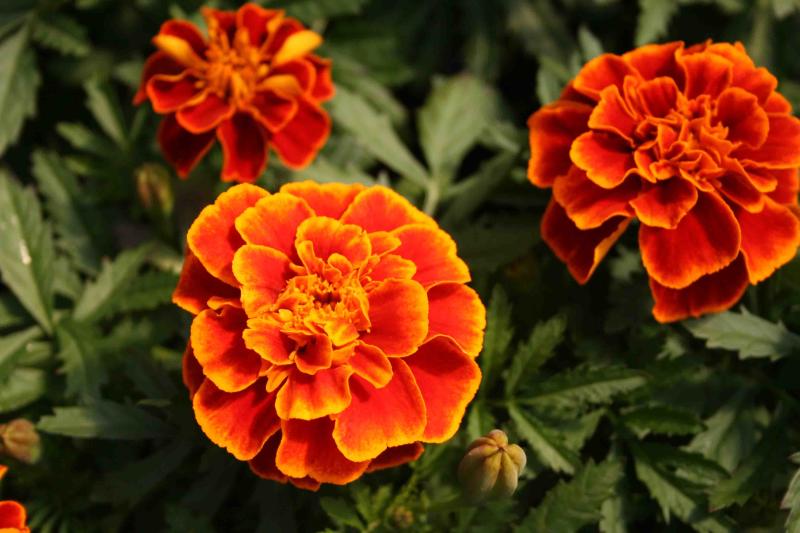 It is not too late to add flower colour in your garden.
Marigolds can give you what you need within tight timelines. They are quick to flower and easy to establish.
They are compact with bright yellow, orange or red-brown, velvety, pompom-like flowers.
Their finely divided, rich green foliage gives a feathery or fern-like effect. Get sizeable seedlings that have formed flower buds.
Avoid very young seedlings that will take another month to flower and older ones that are almost getting to the end of their flowering season.
Marigolds usually look best when grouped together in a spreading container.