Gated community project near JKIA breaks ground expanding options for home seekers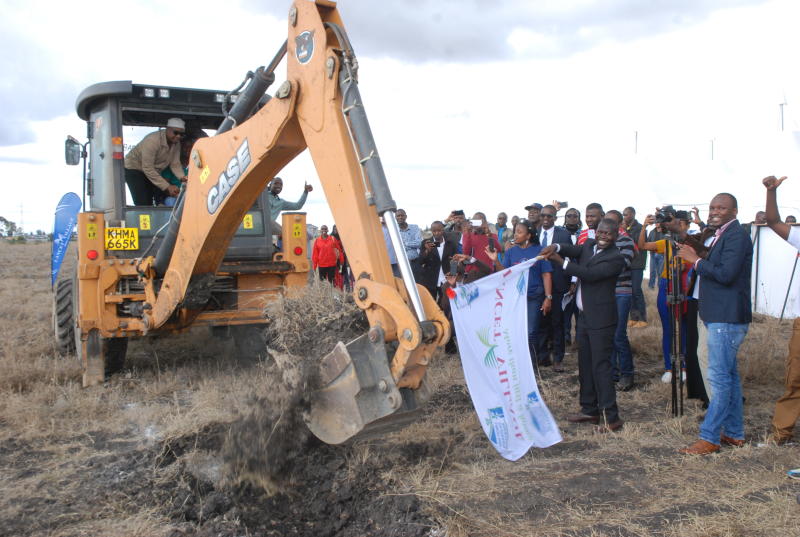 An upcoming Sh1.2 billion gated community in Katani area near the Jomo Kenyatta International Airport (JKIA) has broken ground.
Dubbed Lancet Village, the project that broke ground last week is expected to take approximately 24 to 30 months to complete. It is composed of 188 units of two and three-bedroom Apartments and four-bedroom maisonettes.
The 10-acre property, 10 minutes' drive from JKIA and the Syokimau Railway Station, and 25 kilometres from Nairobi's Central Business District, is being developed by staff members of medical laboratory services operator Lancet Kenya through their Housing Cooperative.
Chairperson of Lancet Housing Co-operative Society Patrick Were said 50 per cent of the units have been booked, with Lancet Laboratories Staff taking most of the units. The remaining have been opened up for sale to the public.
Available units
"The units are available to members of the public at discounted rates since they will be purchased off-Plan. The interest from the public so far has been significant judging from the inquiries we receive and we expect all the units to be bought in the near future," he said.
He attributed the interest to the prime location of the property and expected increase in the property value due to infrastructural developments in the area, including the Standard Gauge Railway and the nearby Katani road currently under construction.
Lancet Kenya Labs CEO Dr Ahmed Kalebi called on housing cooperatives to enhance their efforts to provide their members and other Kenyans with affordable and quality homes through pooling and proper management of resources. Lancet's Housing cooperative purchased the land in 2014 for development.
Two-bedroom apartments on the development are selling for Sh5 million, and three-bedroom units for Sh6.5 million. Four-bedroom maisonettes are going for Sh10.5 million.
The estate will have landscaped outdoor areas, private gardens, high perimeter walls with electric fencing, unlimited water supply through borehole, overhead steel water tanks and underground reservoir, stand-by backup electricity generators and recreational areas and play area for children.
It will also have a commercial area comprising of a mini-market, swimming pool, fitness centre, salon, barbershop, restaurant, bar and medical centre and kindergarten among other facilities.