Counties in search of land to build county homes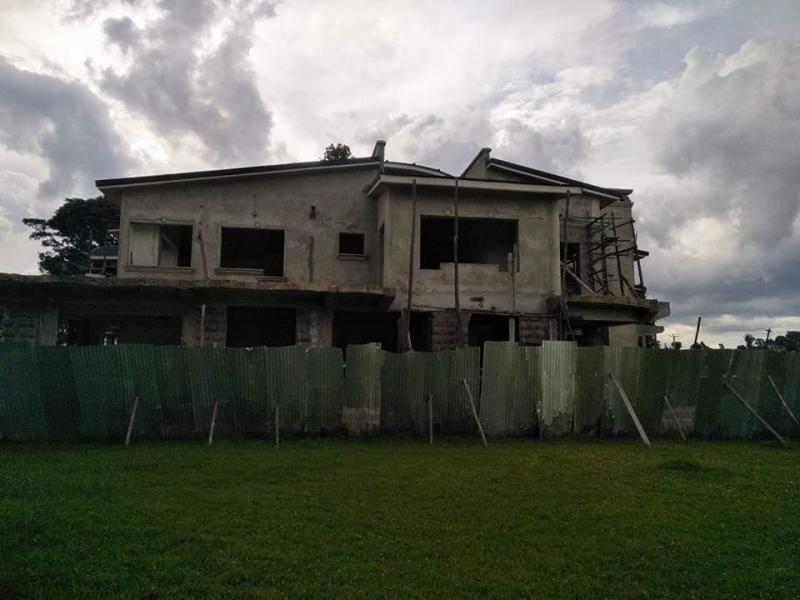 NAIROBI, KENYA: County governments are in a mad scramble to buy land and build homes for senior officials before they lose their housing benefits.
The exercise, which has seen some devolved units set aside as much as Sh100 million to put up palatial homes, gathered urgency after the Salaries and Remuneration Commission (SRC) said that starting June next year, governors, their deputies and county assembly speakers would no longer be eligible for housing allowance.
The national government currently pays governors and deputy governors Sh100,000 and Sh90,000 house allowance respectively.
But scarcity of land in accessible areas has been traced to land grabbing. Nyeri Governor Mutahi Kahiga recently said it was unfortunate that they had to buy land so they could build homes.
Nyeri is not isolated in this predicament. Although the Embu county government owns huge parcels of land it inherited from the defunct local authorities, it has had to look for alternative sites since the upmarket properties were hived off while the rest are located in remote areas.
The Meru government, which has set aside Sh100 million in the current budget for the housing projects, will build on land owned by the defunct Meru Municipal Council.
The two plots in the upmarket Milimani, which are not connected, measure more than three acres.
"We have a provision of Sh60 million for the governor's residence and Sh40 million for the DG's house. But we hope we shall deliver at less than this," said Deputy Governor Titus Ntuchiu.
Mr Ntuchiu added they were grateful that the municipal land was available because buying the same land would have been expensive.
But residents in Mt Kenya region feel there are many national government-owned houses that could be refurbished and occupied by the senior county officials.
In Nyeri, plans to buy three acres to build a governor's residence hit a snag after only one bid was received, forcing officials to go back to the drawing board.
Infrastructure and Lands Executive Daniel Kwai told The Standard the county was still searching for land that would accommodate the house and leave space for an adequate compound.
"We advertised for bids but had to follow procurement procedures when we only got one bidder. A decision was made to hold off on offering the tender for purposes of transparency.
Public houses
"I agree that we have public houses within the suburbs of Nyeri town. Unfortunately, the space they occupy is too small and to make matters worse, the land surrounding the houses is in dispute so we cannot acquire it," Mr Kwai said.
He noted that while the county was working closely with the National Land Commission to repossess public land, the process would take too long and may not be complete by next year.
Initially, the county had set aside Sh102 million in this year's budget to buy land and build.
"There was no alternative because no mayoral residence existed and the closest public home belongs to the national government," Kwai said.
In Embu, officials are looking for land in Manyatta constituency where houses for the governor and speaker will be built.
Lands Executive Josphat Kithumbu said they would only resort to buying land if they did not find vacant Government-owned land.
"After I received a circular to find suitable land, I instructed my officers to search for available Government land. We hope we will find space that meets the specifications set by the SRC," he said.
Embu Speaker Josiah Thiriku said they set aside Sh50 million and Sh25 million for the governor's and speaker's residences respectively.
"Our first step is to identify suitable land. Once the Lands department does that, construction will begin. The actual project costs would depend on the bill of quantities prepared by the Infrastructure department," he said.
In a supplementary budget in the 2016-2017 financial year, the county assembly had set aside Sh5 million to pay the governor's annual rent since he did not have an official residence.
In Tharaka Nithi, the governor's home will be built at Kajuki market while the deputy governor's is to be built in Mutino on land belonging to the county.
Tharaka Nithi Speaker David Mbaya said funds for the two residences had been factored in this year's Sh125 million budgetary allocation for Igambang'ombe Ward.
"Land is being looked for to build the speaker's residence within the larger Kathwana area and our priority is getting public land that we can then apply for a change of user," said Mr Mbaya.
But the housing challenge is not limited to senior officials as the devolved units struggle to house other senior employees.
In Laikipia, the county government has been temporarily restrained from evicting tenants from Government houses.
In the suit filed at the Land and Environment Court in Nyeri, the petitioners said the county was evicting them from the houses "so that senior officers can occupy them" yet they were also employees of the county government and had a right to be accommodated.
They said the eviction notice issued on July 6 was in breach of a tenancy agreement that compelled the county government to give them advance notice of three months before their tenancy could be terminated.
Low-ranking jobs
In their suit, the tenants said they were being discriminated against "since they held low-ranking jobs in the county".
Further, they said they were apprehensive since the County Assembly Committee on Finance and County Planning had earlier proposed that the county sells off some of its houses to raise funds to build better quality buildings.
In the eviction letters written by Laikipia Infrastructure and Urban Development Executive Joseph Shuel, the county said it was facing challenges accommodating advisers and senior staff.
"The estate was proposed for renovation in a way which requires the dwelling to be vacated and thereafter be occupied by senior officers," part of the letter stated.