How to get the most out of small spaces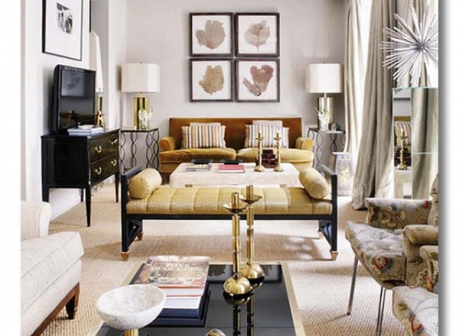 Bernard Angwenyi, an engineer and a father of two, remembers how worried he was two years ago after acquiring a 25-by-70 feet plot of land in Saika in Nairobi. He could not see how he could build a house that could fit his family needs on this small piece of land. He even went out to look for an investor to buy the piece of land only days after acquiring it.
"A 25 by 70 plot is so tricky to plan for, especially if you have plans to construct something like a house due to their small size," says Angwenyi.
He finally found a workaround. As it turned out, the piece of land was spacious enough to meet his needs.
According to Angwenyi, if he had made the mistake of selling the land, things would be different today. He would probably still be a tenant.
"When I was growing up, we were used to moving into a new house about every other year," Lucy Mwihaki says. Mwihaki, who is now married, confesses that she hated this. Hardly had she made new friends in the neighbourhood when their mother signalled preparations for them to move into a new house whose intentions she later learnt was due to inadequate space.
"I would hear my mother say, 'Tunahama kesho (We are moving out tomorrow)' and I would cry all-day long," she says.
Many families go through this stage now and then, with inadequate space and rising rent topping the list of reasons for moving houses.
"A large percentage of middle-class families that we help to move out say it is due to space constraints. They are always looking forward to move into larger rooms," says Brian Kaumah, a logistics manager at Aquinnah Movers, who are based in Parklands, Nairobi.
However, Kaumah says that gone are days when developers of residential houses constructed big houses to suit the largely demanding tenants owing to the fact that there were few tenants to rent their developments since their needs had to be taken care of in terms of space which was paramount. Today, it rarely comes over, and if it comes it is with a painful extra cost.
"Today, all residential house developers are maximising on space when building apartments due to the limited size of their plots and also in the process end up setting up more rooms where in return, they will be pocketing more in terms of rent," Kaumah says.
The search for "enough space" is a constant struggle. The shortage and cost of land means that gone are the days when a townhouse with a yard was a common sight. Families are having to do with living in apartments, and even then, bigger space means a lot of money.
At the same time, even the pieces of land, more commonly known as plots, on sale are getting smaller. But there are ways to make whatever space you have work for you.
"Our families are expanding, thus we will always be on the look-out for larger spaces in terms of housing. Thus, paying more isn't the solution," Kaumah says.
Architects have explored all this in some of the developments they design on a day-to-day basis. He says that a house you moved into can be small, cheaper and affordable. You only need to look out for some factors that are normally put into consideration by architects when building the houses to maximise on space.
"Some houses that are being developed currently are small but architects have factored in all that you need in a house," says Kaumah.
"If one can identify some of these hidden characteristics when looking for a house to rent, buy or even notify their contractor of them when building a home themselves, it can save you a lot in utilising that small space or plot of land," he says.
Emma Wangari of Home-Realtors Kenya, an interior decor and property management company, says that due to that common assumption of 'a small space' people look out for larger spaces or even avoid large furniture or even new demanding house appliances thinking these items will dominate their room.
However, this is not true, large sectional furniture in our modern homes can often be better than a small sofa and a chair. "You can make a compact room feel much bigger by choosing a few large, bold pieces rather than several smaller ones and keep the main furnishings in proportion to each other," says Wangari.
Most of her customers worry about space. Wangari advises that it is always prudent to plan your room well and save what you could have invested in moving into a bigger house where you ought to invest more in the process.
"The cheapest apartment we manage goes for Sh9,000 per month, which normally has some attractive features to maximise on space with the tenant who pays most in other apartments that we manage paying a rent of Sh175,000, and maybe, this house might not be having some features that the bedsitter has to manage the space around," she says.
Morris Kariuki, an architect, says that when designing homes, space is always a factor. In spite of the fact that a developer's agenda is money, there are some houses that are designed in such a way that even if the room is small, especially for those living as tenants, the architect will have factored in these concerns. If the tenant carefully selected and identified and sampled these houses, space should not worry you if you diligently make your choice.
"You know, space is relative. It depends on the client's need, be it a tenant or a potential home owner who owns a small plot that they think can't be developed because of their size," says Kariuki.
He says that, for example, when looking for a house that can serve you well in terms of space despite the fact that it is small, look at how much vertical space has been utilised in their design.
"Even if a room is small, vertical space should not go to waste since it helps in drawing the eye up, making a space feel more expansive than it actually is and remember houses with such features are more affordable to construct and this is automatically passed on to the tenants who will rent them out more cheaply," says Morris.
Kariuki says that when tenants are making a choice for the houses to move into, they should not be deceived by what they see and perceive to be large space, since it will automatically come with cost implications whereas they can look out for smaller apartments that have some of these features at a cheaper price and get the best use of them other than an expensive big room with little to offer.
"Space comes at a cost. Building apartments made of bedsitters measuring 25-square feet, which is the minimum size, is cheaper than building a 36-square feet bedsitter," says Kariuki.
He adds: "People should look out for things like the fittings in that house. What is the size of the washrooms? Does it have kitchen cabinets, wardrobes?"
Nairobi's Kilimani estate going downhill
Last year, the Hass Consult index ranked Nairobi's Kilimani behind Upper Hill as an area where land was most expensive. An acre of land was selling at Sh370 million, in Upperhill it was Sh470 million. But this might not be for long.