The Great Rift Valley Lodge wins nature protection award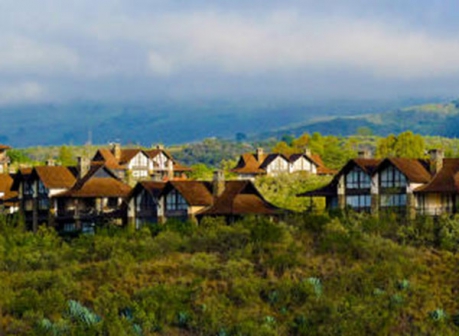 The Great Rift Valley Lodge and Golf Resort has won the Nature Protection award in the 2017 International Association of Golf Tour Operators Sustainability Awards for its reforestation programme.
Each year, the global golf tourism industry body, IAGTO, in partnership with Golf Environment Organisation, celebrates outstanding sustainability achievements of golf facilities, resorts and destinations around the world in three core areas of sustainability – nature, resources, and community.
The awards are open to all IAGTO members and have been designed so that achievements and results from the past 12 months are taken into consideration.
major boost
"We are humbled that our efforts at improving our immediate environment, together with our partners, have received global recognition. It's an endorsement to our vision and a major boost for the stakeholders involved," said Mohammed Hersi, Heritage Hotels chief executive.
Alongside Kenya Wildlife Service and Rafiki Foundation in the local Eburru community, the Great Rift Valley Lodge and Golf Resort will help in restoration of 1,000 acres of native forest in Eburru Forest.
This will provide valuable habitat for local wildlife, encouraging biodiversity and protecting watersheds and soil from erosion. The introduction of zebras, impalas, antelopes and reedbucks will also return a balance to the ecosystem and a more natural food-chain cycle.
The Great Rift Valley golf course lies 12 kilometres off the Nairobi-Nakuru Highway on the slopes of Eburru Range. It is located in the midst of one of the most fragile ecosystems in the region, including Mount Longonot, Lake Naivasha, the Mau Escarpment, Mt Kipipiri and the Aberdare Ranges. The Mau and the Aberdares are among key water catchment areas in Kenya whose future is threatened by human activities.
The degradation of the Mau Forest has been the subject of intense social and political debate in recent times. There has also been an increase in the number of people farming higher and higher up the Aberdares as land sizes continue to shrink in parts of Central Kenya bordering the ranges.