Prioritise women candidates with history of human rights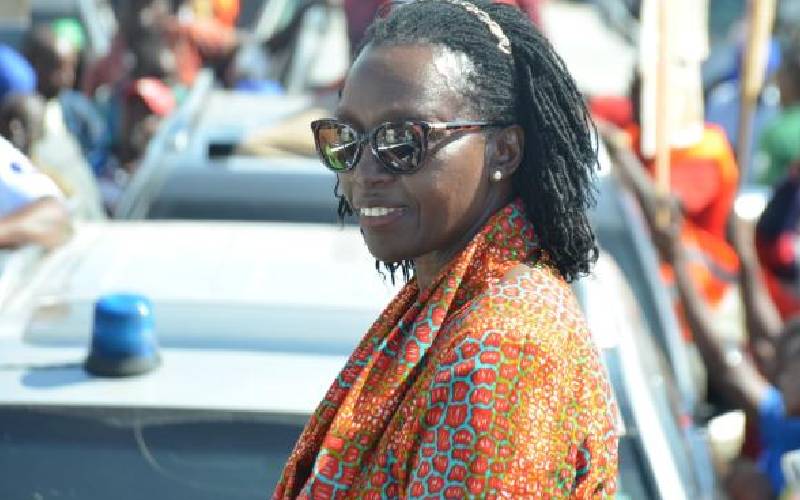 From a gender equality lens, with few exceptions, the primaries were largely disappointing. The announcement of Martha Karua as the running mate for Azimio's Raila Odinga may have changed everything for the representation of women in politics. Can we normalise women leadership now?
The arc towards gender justice in politics has slowly been swinging towards equality. A few women led by Wangari Maathai, Charity Ngilu, and Martha Karua have previously run presidential races in 1997 and 2013. In 2017, six women governors and senators were elected, an improvement on the 2013 polls. In 2018, the Jubilee administration appointed six out of 21 Cabinet Secretaries, just short of the two-thirds constitutional standard. However, at seven per cent and nine per cent, female senators and MPs remain fewer than the combined African average of 24 per cent.
Sexism, insufficient political will and inadequate resources drive these statistics. Sexist stereotypical comments have labelled women politicians as "outsiders" when married or unsuitable when not, "cougars" or "too ugly to even be raped." Others like "manzi", "supuu" and "mrembo" confuse political campaigns with beauty pageants and leave women judged on their beauty not the boldness of their manifestos. Words are not the only barriers. Inadequate financial support and protection when campaigning has left women candidates vulnerable to violence.
Even before IEBC releases the approved candidates list, it seems certain voter bribery and boardroom negotiations during the primaries locked out many women aspirants. With few exceptions like the Cleophas Malala/Beatrice Inyangala or Isaac Ruto/Dorcas Chepkoech tickets, most August governor races may all be male tickets. The Kenya Kwanza presidential candidate William Ruto's announcement that his Cabinet would have ten female Cabinet Secretaries must be applauded.
Recent TIFA polls suggest that a gender balanced ticket may be one of the ways to win an election. In late April, popular support for presidential aspirants Ruto and Odinga stood at 39 and 32 per cent respectively with undecided voters at 16 per cent. A more recent poll after the announcement of their presidential deputies this week captured Odinga and Ruto at 39 per cent and 35 per cent respectively with 14 per cent undecided. Choosing competent women leaders with a history of leadership integrity in a context where twice as many women than men are still undecided, was a master stroke for those who took this step.
Parties and candidates must now design party manifestos that resonate with the electorate. 35 per cent of the electorate want policy proposals that address runaway corruption, unaccountable governance, runaway debt and rising cost of living. Women candidates can seize the upper hand by avoiding being restricted to their gender identity and intentionally focus themselves on issues affecting the entire nation. Both male and female candidates and their parties must apply gender impact analysis to their budget, policy and legal proposals. Gender neutral policies are too feeble to address our differentiated and discriminatory gendered experiences.
Predictably, both national and county administrations also seem set to face a season of austerity. We know from history, it is women, persons with disabilities and the poor that will be neglected, the very communities we committed to protect in the Bill of Rights. Parties and candidates must now disrupt discriminatory attitudes towards women leadership online and in rallies, channel more resources, physical protection and special seats to women to meet the legal requirement of two-thirds.
Is it time for parties to declare they will appoint women for Senate and National Assembly speakers? 70 per cent of those polled think so. Can we as voters prioritise women candidates who have demonstrated leadership integrity, management experience and policy clarity? Let's also be wary of women coming before us wearing the #IamAWoman badge yet have no human rights experience or gender justice agenda for the nation. Only this will expand the space for women's political inclusion. The future is equal, if we choose wisely.