Why Covid-19 virus spreads more in cold seasons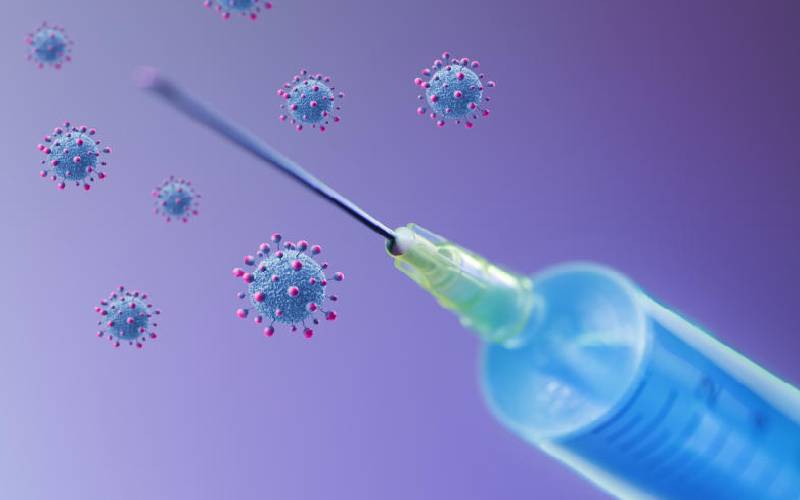 The long rainy season is here, with May being the wettest month. It overlaps with the cold season normally experienced between April and July with June being the coldest.
For many Kenyans, cold weather is not our thing, and that is partially why we spend more time huddled indoors. The cold temperature and long periods spent in closed premises naturally makes it easier for common cold, flu and Covid-19 to spread — especially the highly transmissible variant, Omicron.
However, there are other reasons why cold winter weather makes it easier for these viruses to infect many people. Let's start with the cold and flu, since they've been around and studied longer than Covid-19. While it can strike at any time, flu usually hits its stride between April and June – typically, the coldest stretch. The second peak of common cold also tends to set in, especially for Nairobi, during August and September.
It's a myth that cold temperatures themselves cause cold or flu. In fact, viruses that cause these infections thrive in both dry and cold conditions. These infections are more common during the cold season partially because our bodies cope differently with entry of germs during cold and wet seasons. Viruses that affect the respiratory system enter the body through the mucous membrane of the mouth and the nose. These membranes are, however, protected by the mucous itself, as well as blood components such as white blood cells through the circulatory system.
During the cold seasons, however, natural body reaction is to reduce blood circulation close to the body and membrane surfaces to reduce heat loss. The reduced surface circulation reduces efficiency of surveillance of germs that lodge on the membranes and this makes the surfaces more vulnerable to pathogen entry. It is also believed that the mechanism the body uses to remove germs lodged in the respiratory system to expel germ-ridden mucous, a process called muco-ciliary escalator is not efficient during cold weather. While the peaks and increase of caseloads of infections caused by other viruses is epidemically predictable based on weather, patterns of Covid-19, with its potent variants, has proven to strike year-round, regardless of season.
Risks for infection can also increase based on where we spend most of our time during the cold seasons: indoors. We gather closely in spaces that may offer less-than-ideal ventilation and reduced social distance. Heating systems also make indoor air drier. Studies have shown that these conditions can greatly affect transmission of respiratory viruses. Not surprisingly, the high numbers of people travelling and gathering during the recent winter holidays in Europe and US have contributed to the surge of the highly contagious Omicron and its sub-variants.
The writer is PS, Ministry of Health