Nimco Happy's big break shows why we should harness local talent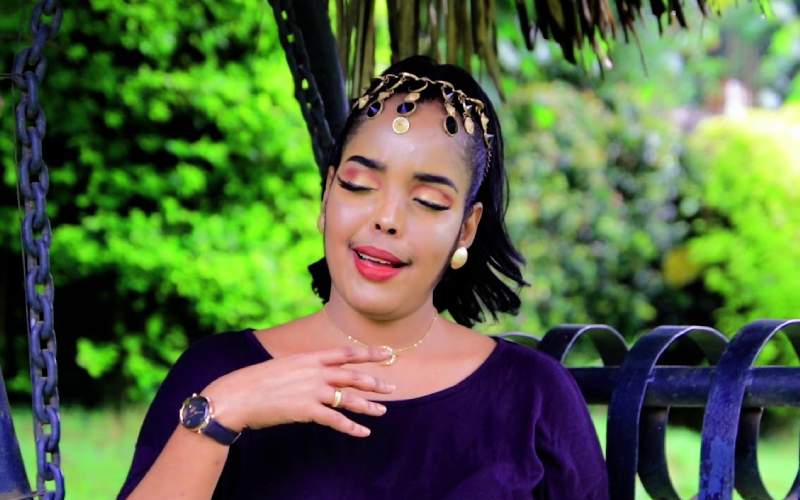 In the last month, a little known Kenyan-based Somali musician acquired international fame. Nimco Elmi Ali (pictured), known by her stage name, Nimco Happy, is a new star. Her name is often mispronounced though. In the Somali language, the letter 'C' is pronounced as 'e, a consonant sound that resembles the letter 'A'. Somali is heavily influenced by the Arabic language and the Arabic letter 'ain' is similar to the Somali letter 'C' or Arabic 'E'. So, Nimco becomes Nimo.
Nimco Happy has become an international hit. Her song, Isii Nafta (give me your soul) has been watched more than 10 million times on YouTube in the last few weeks. The song was composed and sung in Eastleigh, Nairobi, four years ago.
Until two weeks ago, Nimco's Instagram page had only 2,000 followers. After her breakthrough, she got the blue tick verified sign on all of her social media platforms. The most interesting part of this narrative is that Nimco's song Isii Nafta was produced for performance at Somali weddings and social gatherings in Nairobi.
The story behind the song is unique. The lyrics show the stanza that went viral is the part where Nimco uses four different languages to express the same thing. She says, I love you more than my life, which is loosely translated into Somali, Arabic, and Kiswahili languages.
The music, therefore, was perceived to transcend cultural and linguistic barriers. According to the songwriter, the story was inspired by a young woman she met in Eastleigh who appeared depressed because the man she fell in love with failed to notice her. She was heartbroken until she met composer Abdirashid Dhegajilac and narrated her frustration. The composer gave her the words in the song where he advises her to use four different languages to send the message of her love.
Nimco Happy has been flown to London by an international recording company where she bagged a lucrative contract. It is normally said when God is sending his blessings, he never knocks on your door. Nimco Happy composed this song four years ago but was hardly noticed. The angels of God came calling last month when her song was first presented on TikTok as a challenge.
A well-known star, Cardi B, and many other internationally known Tiktokers presented the song on their platforms and this attracted a huge number of followers. The song is now everywhere; on TV and radio stations around the world. The sad part is that we hardly harness such talents. If Nimco Happy was given a platform earlier, this would have been a brand that is associated with Kenya.
The ministry in charge of sports and culture should create a platform where creative art can be showcased. There are many young people with talent that can make them successful. Nimco Happy's case is a good example of an individual who made it but should have been discovered earlier.
I have seen young footballers who should be playing in the major leagues of Europe but are now languishing in poverty simply because they have not been guided. The government should develop a policy that can make it easier for people to network and get access to these opportunities. Let the Nimco experience be a wake-up call for policymakers and those with talent to find ways of showcasing their talents.
Mr Guleid is CEO, Frontier Counties Development Council. [email protected]