Mount Kenya does not need regional kingpins anymore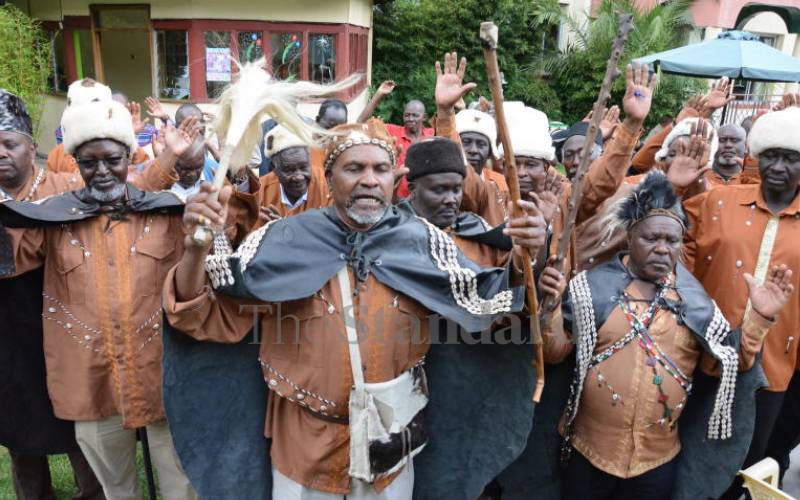 As 2022 elections' talk starts dominating the headlines, a question on everyone's lips is: who will become the kingpin for the Mount Kenya region after President Uhuru Kenyatta exits the scene?
According to politicians from the region, the community urgently needs to identify an heir to Uhuru in order to avoid being marginalised in the next political dispensations. Since Kenyan politicians are notorious for advancing self-serving proposals, it is time for sober minds to deconstruct the merits of this suggestion.
Traditionally, Kenyan communities are anxious of impeding presidential changes because of what it portends for their political and economic fortunes. In a country where fortunes are determined by proximity to power, not only does a new president bring new political elite into play, regrettably such changes result in replacement of one community with another in the civil service.
From a past experience, many people from the mountain region would be anxious of political changes because they can remember how their kin were fired from the public service after the death of President Jomo Kenyatta. As a foreign student in the US during the transition, I even remember losing my partial government scholarship on account of being from the wrong community. With people from the mountain comprising the highest percentage of civil servants, it is logical for the community to wish for a strategically placed Kingpin to negotiate on their behalf in the new political dispensation.
Historical experience
From security perspective, being out of government can also have its perils as people from Mt Kenya region who were kicked out of the Rift Valley during the Nyayo era, can testify. While historical experience underlines the risks associated with being out of government, Mount Kenya has some comparative advantages that not only contribute to regional development but compensate for losing political influence.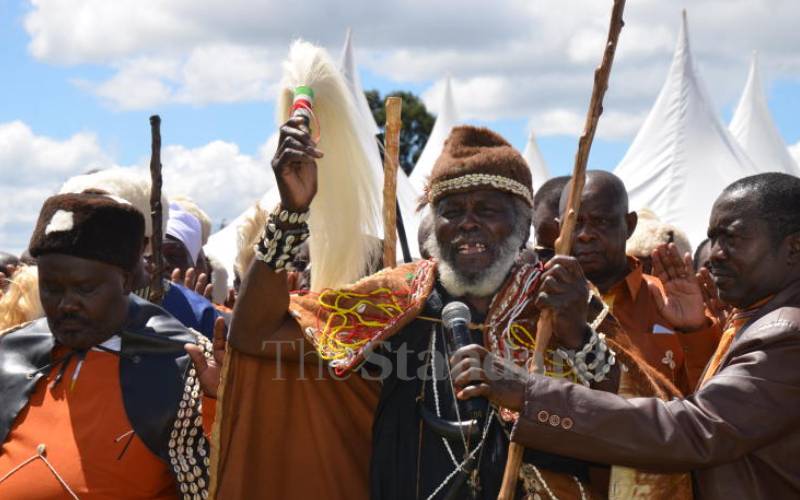 For a start, multiparty politics has considerably diminished the ability of a regime to discriminate against any community because candidates need national support. Accordingly, no presidential aspirant will want to alienate any community especially those with large populations unless they want to kiss their chances of winning goodbye .
Secondly, although governments can skew allocation of resources to favoured regions, there are many other regional factors that are not amenable to political manipulation but determine development. As the state of underdevelopment of Baringo illustrates, having Moi as president for 24 years could not compensate for poor climatic conditions.
Since 80 per cent of Kenyans depend on agriculture, good climatic and geographical conditions will continue to favour the economies of Mount Kenya region regardless of who becomes president. Moreover, besides favourable climate, the proximity of many Mount Kenya counties to Nairobi provides a ready market for its goods and services that is a boon to regional economy.
Since inception, Nairobi has provided a ready market for agricultural produce from the region while demand for houses for a growing population has created a thriving real estate economy that is transitioning southern Kiambu from an agricultural to service dependent economy.
Considering additional devolved resources from the central government, individuals in these regions should be able to sustain themselves economically even without a political Kingpin to fight for their interests.
In sum, while arguments for a Mount Kenya political Kingpin are well supported by past experiences, there are equally as many arguments that debunk the importance of political Kingpins. This is especially the case considering that, since Kenya has a free market economy, individual success solely depends on effort and enterprise, rather than the benevolence of a tribal kingpin.
While it is true a hostile president can try to sabotage community efforts, a free market economy would compel him to be more restrained and guarded due the inter-dependence of various sectors in the economy.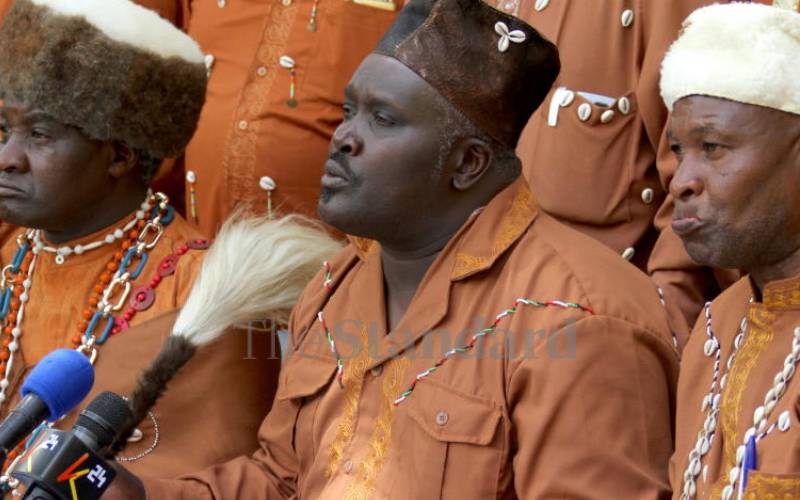 Instead of tribal kingpins, the Mt Kenya community should therefore be looking for leaders who will fight for enforcement and respect for foundational and inalienable human rights: Nationalist leaders who will protect constitutional provisions such as property rights which are indispensable for a thriving capitalist economy.
Obsession with tribal kingpins not only entrenches ethnic chauvinism at the expense of nationalism, it also encourages growth of a patronage economic culture that is fertile ground for corruption and inefficiency.
Of importance is that the culture of political kingpins is underpinned by politics of identity that modern Kenya needs to eschew. Identity politics tend to balkanise the country into competing ethnic voting blocs at the expense of national unity.
The tragedy is that ethnic identities are mental constructs that are founded on mythologies of origins, culture, language and territorial boundaries. Any of these factors can be deconstructed to create a national identity that is not only inclusive, but will bring enduring peace and stability.
The continuing fixation with ethnic kingpins is not only dumb, given the threats it poses to national stability, but shows a people that are still imprisoned by obsolete identity constructs that are incompatible with the needs of a modern nation State.