Retail sector is crying for players to hit reset button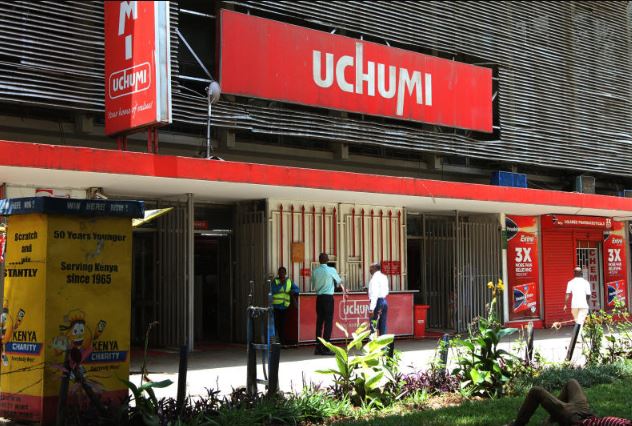 Long before Covid-19, the retail sector in Kenya was in a state of flux.
Any objective observer would conclude there could be an invisible hand in this sector.
The closure of Nakumatt and Uchumi at a time when the country's population is increasing and shoppers are becoming more sophisticated was a coded message that there was more to come.
How can such a key sector be in such turmoil? What is going on? Tuskys, one of the big three in addition to Carrefour and Naivas, has fallen on hard times. Shoprite is closing branches, and Choppies did too. The importance of this sector can't be overemphasised amid Covid-19. It has ensured we get critical supplies while keeping jobs alive for thousands of Kenyans.
It also has many key stakeholders who would be adversely affected by the failure of any of the retail chains.
Such an eventuality would mean customers are denied choices and may not get value for their money. Competition is always good, leading to innovation and efficiency.
The collapse of more major players would also put jobs at stake, while suppliers, who constitute aggregators, would also lose their livelihoods.
Landlords need their money and so do financiers and banks. We can't leave out regulators and the government, which gets its taxes from the sector. What of the rumour mongers, busy tweeting falsehoods on the goings-on in the sector?
To save these players, all stakeholders should come together. But my hunch tells me some have too much power. The new regulations by the Competition Authority of Kenya (CAK) may be stacked against retailers, whose margins are usually low.
Retailers are seen as the "cause of their problems".
Suppose Tuskys was a listed firm? Should firms not be left to negotiate with their suppliers on payment terms as long as they are honoured?
The problem in the sector goes beyond power asymmetry. There is a shift to foreign firms, some of which seem to be doing well and others badly. Carrefour is opening more branches, while Shoprite is closing them at an alarming rate.
Maybe some of the new players do not understand the Kenyan customer. Some are put off by too much sophistication; we focus too much on high-end customers, who are too few in Kenya.
It's like focusing on five-star hotels instead of kiosks and other ordinary hotels that feed the majority of Kenyans. It seems that while focusing on the big players, small-time supermarkets are gnawing on the market in the counties and estates.
The bigger question then would be: who controls the supply chain from the raw materials to the shelves? What of supply chains from other countries? Tuskys is not smiling, and Covid-19 seems to have precipitated its woes. Did I hear financiers demanded collateral after Covid-19, upsetting the delicate financial balance? The supermarket should not be allowed to join Uchumi and Nakumatt. Did we learn nothing from the fall of the two erstwhile iconic brands?
Why should we not let Tuskys die? First, it will create an impression that we should not grow big, that it leads to problems. That might blunt our entrepreneurship; we get satisfied with kiosks and dukas, leaving the market for others.
We shall deny our customers choices - a hallmark of economic sophistication. Our local entrepreneurs need outlets for their goods and services.
Without being an economic nationalist, the non-indigenous players will most likely push products from their countries. And they can bide their time. In the fullness of time, these retailers could start consolidating. Can we afford to have our retail sector controlled by outsiders? Once consolidation takes place, the local manufacturers will be squeezed out. What's next for the sector? Can the key stakeholders reason together? The cloud of Covid-19 is bad enough. We should not burn a house to kill rats. This is not the time for family feuds.
Could vultures be waiting to swoop in if more retailers go down? Who are they? Who will recapitalise the ailing firms or become strategic investors? Should we take a patient to the hospital or look for a graveyard?
Can we re-examine the CAK's Miscellaneous Amendment Bill? Shoplifting, called shrinkage in the language of retailers, must be reduced. Who do shoplifters collaborate with? Better use of technology in the sector could streamline the supply chain and reduce costs. Technology goes beyond the use of enterprise resource planning (ERP); retailers must integrate their suppliers like small-scale farmers, and small and medium enterprises.
Failure of our big firms is an affront to our national image. It seems when our supermarkets cross the borders, the next sure thing is death.
Data seems to suggest our services sector is now more than 50 per cent of GDP and growing. By extension, retail should be doing well. Their problems are not insurmountable. Do we have a retail development policy?
Finally, it's high time we professionalised the retail sector. Lawyers have the Bar Association, accountants the Institute of Certified Public Accountants of Kenya, engineers have the Institution of Engineers of Kenya, while doctors and architects have their respective professional bodies.
Could retailers be suffering because it has become a free-for-all? How active is the Retail Trade Association of Kenya?
- The writer is an associate professor at the University of Nairobi