Kenya's unusual hustlers' den
OPINION
By XN Iraki | November 14th 2018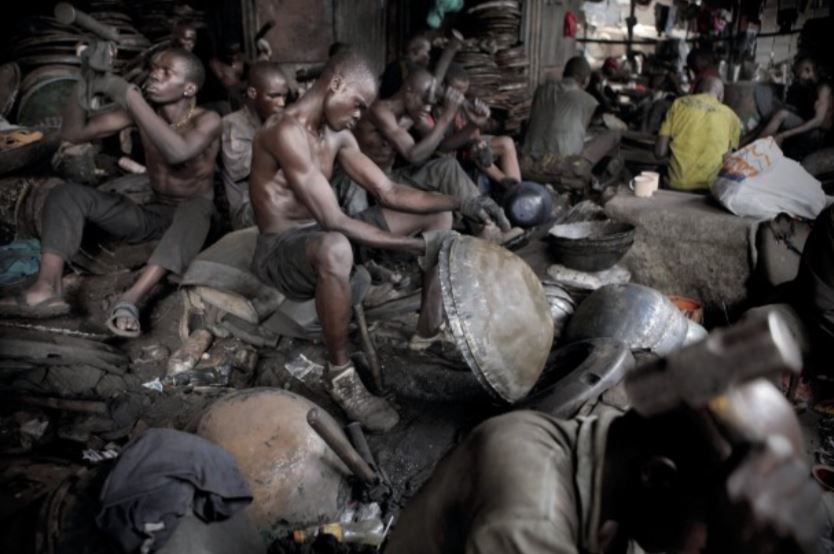 The names of our towns keep fascinating me. How did a town get the name Chaka? It is halfway between Nyeri and Nanyuki – and its size is disproportional to its location.
On the leeward side of Mt Kenya and too far away from the windward side of the Aberdares, Chaka is often dry and arid. From a distance, the town seems to be booming with lots of new buildings.
But its aridity means it is sparsely populated, unlike other parts of Nyeri. Land is in plenty, just like in another arid place, Naivasha.
The town boasts a vibrant open-air market with lots of produce, which must be coming in from the slopes of Mt Kenya. The presence of a railway line could be a sign the town once had a golden age. A flour-milling plant nearby shows industrialisation almost took off.
Nairobians stop by to buy cabbages, onions, potatoes and other produce as they go home. That's the real trickle-down effect; they leave some money mashinani.
But I was not as mesmerised by the food as I was by the novel use of tyres.
We're used to seeing akalas, sandals made from tyres, but in Chaka, they use tyres to make water containers for domestic animals. The middle part of the tyre is sealed using sheet metal, while the top part is cut to make handles.
An elderly man was making Sh700 per container – talk of value creation.
But others have been here before. Any time you change your tyres, there are always some young men hovering around waiting to buy the old set. They normally come from one part of the country – and it's still a mystery why they dominate in this business.
Faster industrialisation
Maybe the dry weather is an incentive to make water containers. The conversion of a waste product into a valuable item like water containers is not just hustling – it might be the way to faster industrialisation. We first innovate around what we have.
My only concern was that the innovator was an old man, not the dot-com generation – perhaps they were busy on Facebook or trying to take selfies without drowning in the river?
It is a small step, but today's great industrial nations started somewhere.
For Kenya, it just might be at Chaka on the leeward side of Mt Kenya.
And by the way, I might need such a container in the future when I become a farmer. Farming is one of the best professions – you never quarrel with cows or crops, and they can't go on strike and refuse to produce.
Finally, will the train to Nanyuki ever pass by Chaka once again to export its industrial products? What other innovation will come after water containers? Will I find out in my lifetime?
[XN Iraki; [email protected]]