Kenya must help Juba recover stolen wealth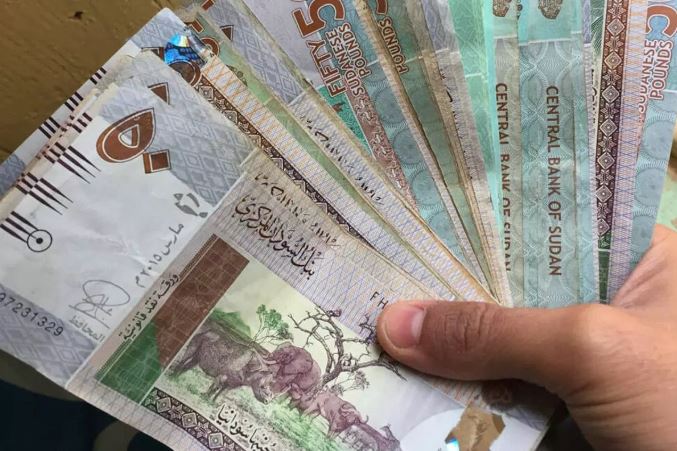 Mid last month, South Sudan's President Salva Kiir signed a peace agreement with rebel factions to end a civil war that has killed at least 50,000 people, displaced two million and held up the country's progress since it gained independence seven years ago.
The deal with rebel leader Riek Machar reinstates him to the vice-presidency. President Kiir has also confirmed that the new deal will not collapse because it was not forced upon them like previous accords.
Indeed, the stability of South Sudan is important for neighbouring countries such as Kenya, as a flare up of the conflict could flood the countries with refugees.
Since 2011 when South Sudan became an independent State, its trade with Kenya has continued to grow.
Trade ties
The two governments are also keen on deepening the trade ties and this explains why the Kenya Government through a loan from the World Bank is putting up a road that will link Lamu with Juba thus enabling faster and more convenient movement of goods.
The LAPSSET programme will provide South Sudan with a port as the country seeks an alternative route for its oil and hence promote the country's access to world markets besides opening investment opportunities.
Also, the World Bank recently released over Sh54 billion to fund the laying of fibre-optic cable and the construction of a superhighway connecting Kenya and South Sudan. The fibre-optic cable will be placed along the Lokichar-Nedapal road as the highway is constructed.
Kenya has played a vital role in helping stabilise South Sudan. Kenya's Foreign Service has been training South Sudanese officials in diplomatic and other related affairs besides the country's support in addressing issues related to peace, insecurity, and post-conflict reconstruction.
The support given to South Sudan by Kenya is even reflected in how the South Sudanese government decided to adopt a flag similar to that of Kenya's. It is now time for Kenya to heed the call by President Kiir to help him recover billions of shillings looted and stashed here.
This also goes to the international community as President Kiir has repeatedly appealed for global support and cooperation to recover millions of dollars of public funds stolen and hidden in foreign countries by past and present officials who served in his administration.
South Sudan remains a strategic partner to Kenya in many areas. For instance, most South Sudanese bank in Kenya and/or in Kenyan owned banks.
Both countries have cultural similarities as many people from South Sudan lived in Kenya before independence.
During the war, Kenyan businesses, which were beginning to sprout were shut, resulting in big losses to both the investors and the government.
South Sudan is one of the largest export destination for Kenyan goods in Africa. Value of exports to South Sudan in 2015 hit Sh17 billion down from 2014's Sh19.8 billion.
The country remains a hunting ground for Kenyan banks where Kenya Commercial Bank controls 50 per cent market share of the industry.
The banks have invested heavily in South Sudan hoping to reap benefits. KCB subsidiary assets are now valued at Sh44.8 billion of the group Sh440 billion total assets. Equity and Co-op Bank subsidiary assets are valued at Sh20 billion in total.
There is a huge banking opportunity in South Sudan — 11 million of the country's population are still unbanked.
It is also imperative to note that Kenyans banks observe the highest ethical standards while doing business in South Sudan.
Recently, KCB rubbished allegations contained in a report by The Sentry that it allowed South Sudan leaders, including one on a UN sanction list, to move money through it.
The bank's Group Chief Executive Officer Joshua Oigara was quick to assure the bank's stakeholders that his bank was faithful to anti-money laundering regulations in all countries where they do business.
It is time for Kenya and the international community to act on the appeal By President Kiir to help him recover and repatriate all money looted from South Sudan.
In 2012, President Kiir sought cooperation from both regional and Western nations to repatriate money stolen from the public treasury and stashed in foreign banks. "We need them to help us not just with humanitarian assistances but also looking for more cooperation to recover whatever that was illegally acquired and stashed in foreign banks," said Kiir.
He sent out letters to 75 officials he accused of misappropriating public funds, including proceeds from the sale of crude oil or other funds, appealing them to return the loot.
Mr Wanjohi, Regional Coordinator Friends of South Sudan in East Africa ( FOSSEA)