New tea directors receive cold reception as issues of gender disparity emerge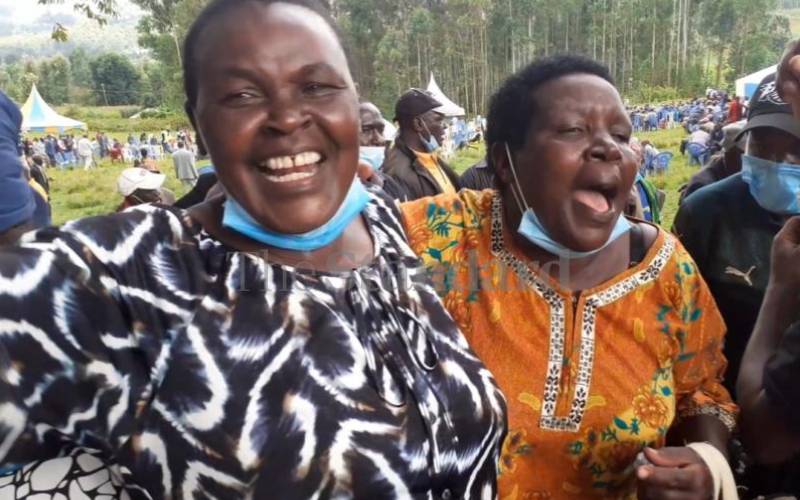 The newly-elected Kenya Tea Development Authority (KTDA) directors under the tea reforms reported to their various factories on Monday to cold receptions as senior officials were conspicuously missing.
All the six factories in Nyamira County held their elections on April 3, 2021, according to the government's directive. The immediate officeholders were not allowed to vie, according to the reforms introduced by the Ministry of Agriculture.
A spot check across the county revealed that armed police officers patrolled various tea factories to counter any resistance.
All senior managers in the six factories were not available to receive the new office bearers.
Nelson Onduko, chairman of directors in Kebirigo factory, said they were ready to start work.
Mr Onduko said tea growers had been made slaves of a few individuals who had ensured that farmers had no returns.
"We have reported to our factory today and we are ready to work. We are determined to work for the farmer and ensure that they realise the value of their hard work."
But even as the new directors get into office, gender equality in the newly-enacted tea regulations has become an issue of concern as it emerged that men were dominating in the ongoing election of directors in Kisii and Nyamira.
Only two seats went to women out of the 36 that were up for grabs in Nyamira.
Monica Oluoch from Nyansiongo Tea Factory and Janet Nyambane from Tombe Tea Factory were the only female directors who were entrusted with leadership positions whose main role is to represent farmers in the business of tea farming.
Kennedy Kaburi, the Gusii branch of Kenya Tea Growers Association chairman, said even without proper gender representation, the elections under the new laws were highly integral.
"We did not have our women coming out strongly to vie for the seats. In this sense, all farmers, irrespective of the gender, are happy that the people they chose to represent them can articulate their concerns as the government seeks to transform the tea industry," Kaburi said.
According to Kaburi, the disparity may need to be addressed in future. "What is important is that every farmer is happy with the reforms in the tea sector and going forward, some of the teething issues that may be witnessed, like that of gender representation, will have to be dealt with in a comprehensive manner."
Ms Oluoch said: "The gender disparity also cuts across political seats where women are always muzzled by men. Women should rise to the occasion and fight for their space."