Auditor General's red flag on Geothermal Development Company financial management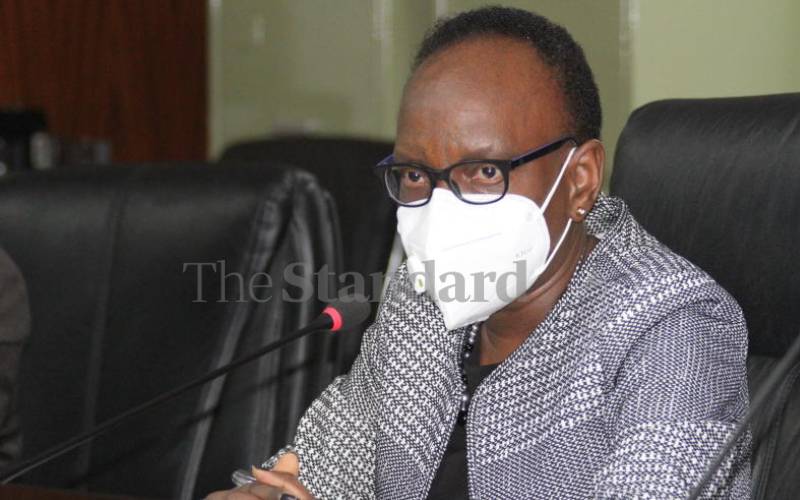 A report by the Auditor General (AG) has revealed that Geothermal Development Company (GDC) spent more than Sh900 million in drilling unproductive wells, which it ended up abandoning.
According to a report for the year ended June 2019, the auditor general notes that the company, during the 2016/2017 fiscal period had significant expenses amounting to Sh1.7 billion, some of which could have been avoided.
"The statement of profit or loss and other comprehensive income reflect other expenses amounting to Sh1,703,973,000 out of which Sh917,002,000 relates to cost of unproductive and abandoned wells," the report reads in part.
The auditor general in the report says: "The significant costs were written off by the company during the year, but requires enhanced management attention to minimise drilling losses."
The AG also raised the red flag over delays in payment of invoices, which led the company to incur more than Sh60 million in interest and more than Sh200 million in legal costs, which negatively affected its operating results.
"There were interest on unpaid invoices amounting to Sh62,041,000 and arbitration costs of Sh45,486,000 on account of GDC vs Cluff Geothermal case. Legal expenses balance of Sh118,009,000 includes Sh104,454,000 on account of the above case," the report indicated. The report further indicate that the company was heavily in debt to the Kenya Revenue Authority (KRA) with debts dating back to 2015.
"The statement of financial position reflects current liability of Sh4,042,976,000 for the years ended 30 June, 2015, 2018, 2017 and 2018 and quarterly installments due as at 30 June, 2019. Other tax liabilities amount to Sh2.5 billion which include interest and penalties of Sh1.4 billion arising from non-payment of taxes," the report noted. The report indicates that the management had requested for abandonment of the liability which was not granted.
"The company subsequently paid an installment of Sh50 million in the year ended June 2019. The outstanding liability is yet to be settled in full exposing the company to penalties and interest which continue to increase," the AG noted.