KRA surpasses April target to collect Sh176.7b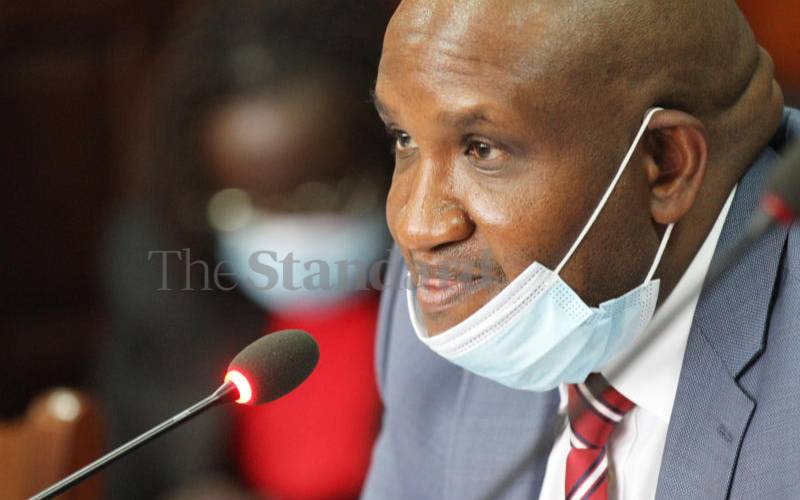 Kenya Revenue Authority (KRA) has surpassed its revenue target for April, collecting Sh6.5 billion more, a 23.9 per cent increase.
The taxman reported a revenue performance of Sh176.7 billion against a set target of 170.2 billion. This compares to Sh144.1 billion collected in the same period in 2020.
Commissioner General Githii Mburu in the statement said this is the fifth successive month the authority has posted improvement and above the set targets. "KRA exceeded the target despite the slow economic progression brought about by the Covid-19 pandemic," said KRA.
KRA attributed the improved performance to implementation of compliance and revenue enhancement initiatives as well as better service delivery to taxpayers which has led to voluntary compliance.
"The performance is also attributed to enhanced active surveillance and enforcement which has been supported by KRA'S investment in technology," said taxman.
This was also the fifth month running that the Customs and Border Control Department recorded improved performance after achieving a performance rate of 112.1 per cent with a revenue collection of Sh53.996 billion. "The performance is against the April target of Sh48.15 billion," noted the taxman.
This is attributed to the growing number of imports in Kenya - an indication of economic recovery in the manufacturing and construction sectors. Domestic taxes registered a performance rate of 100.2 per cent by collecting Sh122.236 billion against a target of Sh121.615 billion.
Pay-as-you-earn (PAYE) registered a growth of 5.3 per cent with a revenue collection of Sh36.951 billion while withholding tax surpassed the target netting Sh1.5 billion.
Excise tax registered 25.7 per cent growth the collection amounting to Sh4.966 billion against a target of Sh311 million.