IGAD member states to jointly combat desert locust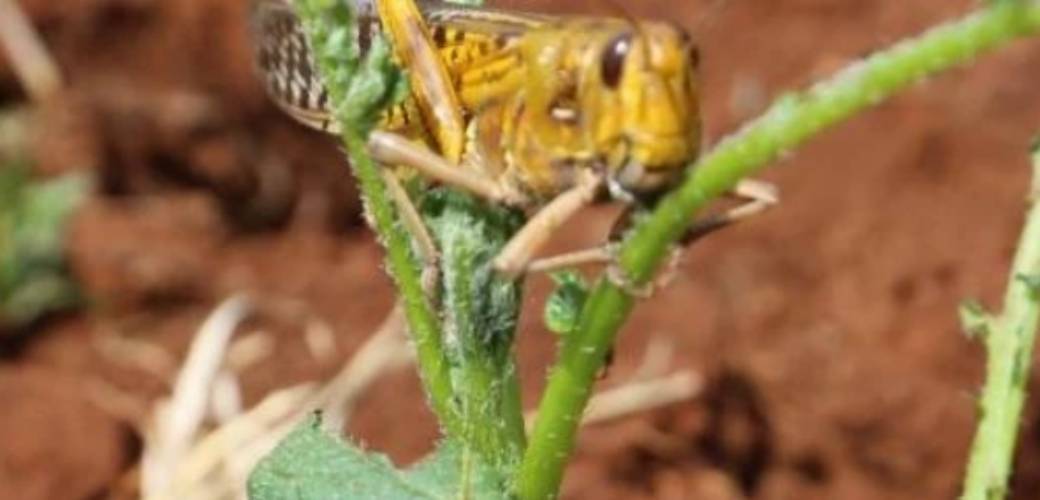 An eight-country trade bloc in Africa has resolved to establish an inter-regional coordination platform to deal with desert locusts wreaking havoc in many parts of the region.
In one of the resolution after a two-day meeting in Mombasa, the Intergovernmental Authority on Development (IGAD) agreed to jointly combat trans-boundary pests and vector-borne diseases.
IGAD Executive Secretary Dr Workneh Gebeyehu said the desert locusts ravaging the region required a jointly coordinated effort for elimination and effects mitigation.
"It is a call up to the IGAD Secretariat to establish an inter-regional coordination platform for desert locusts and other trans-boundary pests," he said.
Officials from the eight countries also committed to increase funding in the war against drought and provide food for over 31 million people faced with starvation in the eight countries.
They also agreed to set up an IGAD Regional Strategic Food Reserve to improve management of food crises in the member countries.
Gebeyehu said recent data from the IGAD-led Food Security and Nutrition Working Group estimates that 31 million people are facing severe food insecurity and needed urgent assistance.
In late December 2019, a swam of desert locust invaded Kenya from Somali and Ethiopia and at the height of the infestation last year, 37 out of 47 counties had been affected.
Various parts, especially in the Coast, Eastern and Central region, were again hit by a second wave last November.
In January this year, the Ministry of Agriculture claimed a degree of success in the war against the insects saying 66 out of 75 swarms that invaded the country had been eradicated.
On Saturday the IGAD member states officials however said the threat of the desert locust was still there and asked its secretariat to coordinate efforts to eradicate them and mitigate its effects.
In a communique the IGAD member states said the region still faces multiple shocks and disasters which have worsened the livelihood of communities in the region.
They cited food insecurity, floods, Covid-19 and climate change as some of the trans-boundary challenges that require a joint and concerted approach by all IGAD member states.
The two-day meeting discussed the progress and challenges facing the implementation of IGAD's Drought Disaster Resilience and Sustainability Initiative (IDDRSI) programs.
Member states were urged to focus on the principal of taking water to the people including the development of large scale water supply and irrigation infrastructure.
In the signed communique, the member states committed to mobilise buffer resources to fill funding gaps in resilience-enhancing projects like providing water and food in the IGAD region.