Hotpoint wants Tuskys closed over Sh248m debt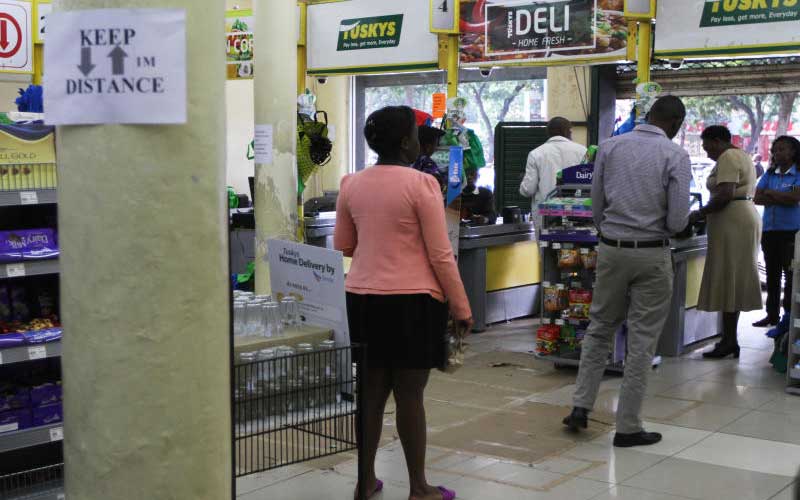 Home appliances and electronics dealer Hotpoint wants the liquidation of troubled supermarket chain Tuskys over a Sh248 million debt.
This follows another withdrawal of a security firm seeking its winding up over a Sh30 million debt revealing that there was no money in all of Tuskys bank accounts.
Also, a string of auctioneers are going after the company's stock in order to recover debts running into millions of shillings, with the Juja City Mall and Kakamega branch being the latest to be raided yesterday.
Tuskys owes suppliers at least Sh6.2 billion and is teetering on the edge if an investor doesn't inject cash fast despite securing a Sh2 billion loan from an unnamed Mauritius Fund.
In a petition to the High Court, Hotpoint says that Tusker Mattresses Limited (the mother of Tuskys) is insolvent, unable to pay debts and should be wound up.
As of June, the domestic equipment dealer is owed Sh248 million by Tuskys, it says in its petition. The debt had stood at Sh259.9 million in May and after a statutory demand, Tuskys trimmed it by only Sh11.7 million.
Hotpoint says it doesn't have any security tied to Tuskys assets for the debt owed.
Hotpoint supplied Tuskys with home appliances and electronics including refrigerators, water dispensers, cookers, coolers, microwaves and TVs to be paid within timeframe put in each of the invoice or contract with the periods ranging from two to three months. "The petitioner has made repeated requests and demands to the company for the payment of the debt, but the company has failed, refused and neglected to pay the debt," said Hotpoint.
This prompted Hotpoint to issue Tuskys with a statutory demand under the Insolvency Act, including another one issued by the court in July.
Hotpoint argued that three weeks had lapsed since the statutory demand and failure of payment, hence the request to wind it up.
"It is therefore the petitioner's presupposition and reasonable conclusion that the company is unable to pay its debt and is therefore consequently liable to be liquidated," said Hotpoint.
Hotpoint further prayed to the court to appoint Kolluri Venkata Subbaraya Kamasastry as the liquidator and also have the cost of the petition paid out of Tuskys assets when wound up. Tuskys survived eviction from its Nakuru and Kisumu branches with auctioneers backing off after it committed to pay the landlords.
Tuskys was Kenya's largest supermarket chain with over 60 branches spread over the region employing 6,000 workers, but has since lost that title to Naivas, which is expanding aggressively after finding an outside investor.
This year alone, Tuskys has closed at least seven branches including Digo Road (Mombasa), Kitale Mega and Tom Mboya (Nairobi), Hakati (Nairobi) and Mtwapa Chap Chap (Kilifi), K-Mall outlet in Komarock Estate, and Eldoret's Uganda Road branch. Its Ugandan branches also remain shut.
More branch closures are imminent with the supermarket chain saying it would no longer hold on to non-performing outlets. It also introduced a new suppliers trading portal as part of a rescue plan to prevent empty shelves and suppliers who sign up are promptly paid with their money put in an escrow account.