Our hands were tied regarding SGR tender, says Kenya Railways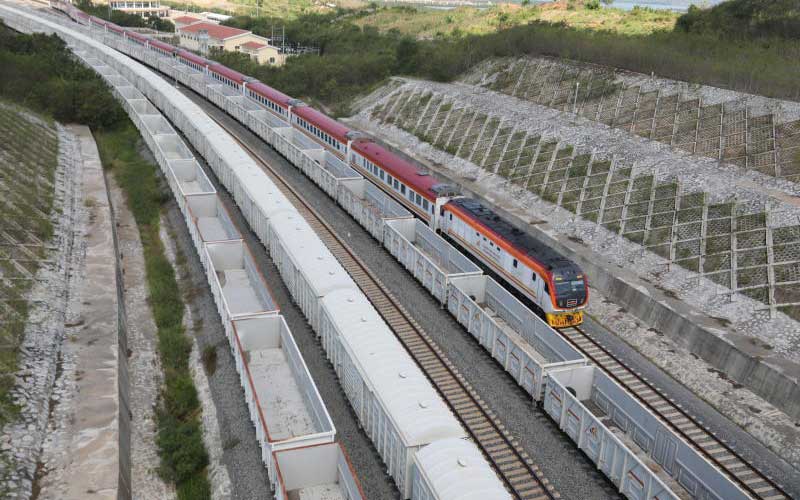 The government failed to competitively seek a contractor to build the Sh500 billion Standard Gauge Railway (SGR) as it had no means to finance it.
In a court filing which now details why Kenya Railways Corporation (KRC) stuck with China Railway and Bridges Corporation (CRBC) despite queries on whether Kenyans got value for money and failure to follow procurement rules, a rejection by World Bank to finance the multi-billion project and the cost being more than its approved budget led it to the predicament it is now trying to entangle itself from.
Court of Appeal judges Martha Koome, Gatembu Kairu and Jamila Mohammed in June this year found that Kenya Railways failed to comply with Article 227 (1) of the Constitution.
The judges found KRC which was the implementer of the project on behalf of the government head-hunted CBRC as a contractor before Kenya and China's Exim Bank sealed a financing deal and which is against the procurement law and the Constitution.
Kenya Railways, in its appeal before the Supreme Court challenging a Court of Appeal's verdict which condemned it for failing to float a competitive tender, explains that CRBC offered to do a feasibility study for free at a time it was stuck after World Bank turned down its plea to bankroll the project.
According to the corporation, China and Kenya had agreed that some Sh327 billion concessional loan would be sourced from the Chinese government while the other money would be a commercial loan from Exim Bank.
Kenya was allegedly required to provide the financier with evidence of an existing feasibility study report and a commercial contract as a guarantee for funding.
It claims its efforts to seek a consultant for the same study proved too costly and was halted through court cases. Also, faced with a possibility of breaching a bilateral agreement with Uganda on the time frame to implement the SGR project, the only saviour was the Chinese firm.
Court filings obtained by The Standard shows despite CRBC offering the 'free' service, it allegedly held intellectual property rights to the report.