Kenyan exports defy coronavirus shocks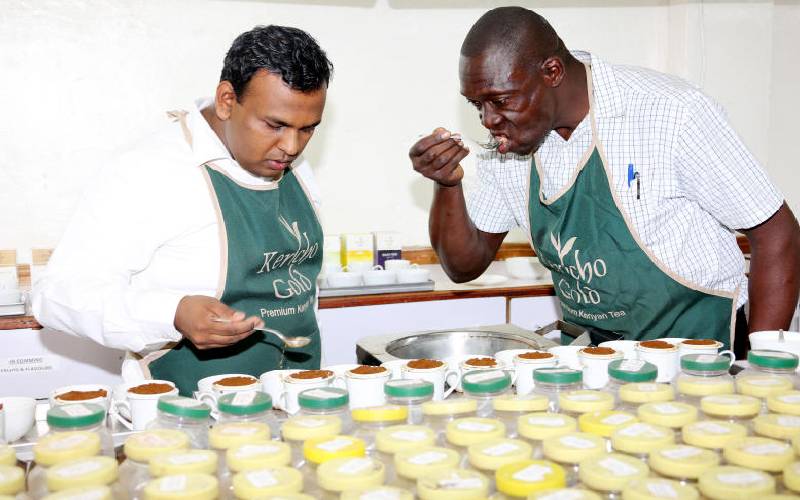 Kenya's major exports withstood the coronavirus shock in the past few months to post increases or minor declines in earnings.
Though reeling from the measures that were imposed locally as well as in export destination markets to contain the spread of Covid-19, some of the key exports appear to be overcoming the challenges and making gains when compared to the performance last year.
According to data by the Kenya National Bureau of Statistics (KNBS), earnings for tea, fruits and vegetables grew in April and May. Coffee, on the other hand, registered a slight decline in May. Earnings from the sale of cut flowers took the biggest hit in April and May.
Tea earnings grew by the largest margin, with the industry exporting tea worth Sh58 billion over the five months to May. This was Sh9 billion more than the Sh49 billion that tea earned over a similar five-month period last year.
There was a notable increase in earnings in April and May when compared with similar months in 2019.
Fruits registered a 70 per cent growth, with earnings reaching Sh11.1 billion over the five months in 2020 compared to Sh6.17 billion in 2019. Earning from the export of vegetables also grew slightly to Sh10.46 billion.
Cut flowers registered major declines in the April and May when compared to similar months last year.
Earnings from coffee decreased to Sh9.9 billion over the period compared to Sh10.8 billion in 2019.
The horticulture industry had hoped 2020 would be a year of recovery, following a 12 per cent dip in earnings in 2019. The earnings declined to Sh122.9 billion in 2019 from Sh124 billion in 2018.
It has, however, had to endure a tough start of the year, as demand for Kenyan flowers went down as key markets encouraged their citizens to stay indoors.
It also had to grapple with the cancellation of flights with many carriers opting out of many European routes.