NHIF to trim costs in health reforms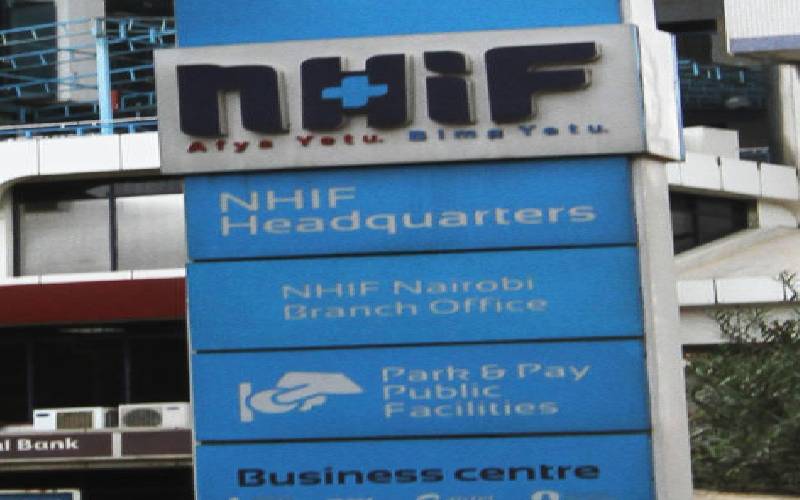 The National Hospital Insurance Fund (NHIF) is likely to reduce its administrative expenditure by 0.5 per cent in the next financial year.
Ministry of Health Chief Administrative Secretary Mercy Mwangangi said the move is among reforms the parastatal is implementing to reposition itself for the national rollout of Universal Health Coverage (UHC).
The reforms are said to be geared towards transforming and repositioning NHIF as a strategic purchaser of healthcare services.
"The NHIF management has managed to reduce its administrative expenses pay-out ratio from 22.2 per cent recorded in the 2016-17 financial year to 14.2 per cent in the financial year 2018-19, and has targeted to reduce it further to 13.7 per cent in the financial year 2020-21," said Dr Mwangangi.
In February this year, NHIF Board Vice Chairman Roba Duba said the fund - whose members contributed Sh32.9 billion in the 2017-18 financial year - had cut costs in three key areas.
These included a reduction on travel and accommodation from Sh312 million spent in 2017-18 to Sh290 million in the subsequent year.
Other costs trimmed included banking charges and commissions from Sh315 million to Sh45 million, and advertising and publicity from Sh753 million to Sh100 million.
Reviewing contracts
The CAS told the Senate Committee on Health chaired by Michael Mbito that NHIF is currently reviewing its contracts with health institutions that offer services to its members.
In a report signed by Health Cabinet Secretary Mutahi Kagwe, as at March, the fund had increased the number of healthcare service providers from 4,281 to 8,189.
According to the list, NHIF has 653 hospitals in Nairobi within its panel (489 private, 142 government and 22 faith based) and 536 in Mombasa (78 private, 44 government and three faith based).
However, some other counties have a larger number of government facilities than private ones.
For instance, the fund has admitted 384 government hospitals in Meru (against 60 private and 17 faith based), 117 in Nyeri (39 private and four faith based) and 186 in Machakos (32 private and one faith based).
The law governing NHIF will also undergo several changes once a team comprising government officials and representatives from development partners, such as the World Health Organisation, goes through the NHIF Act of 1998 in a bid to align it to the UHC.
On medical claims, Mwangangi said the e-claim platform implemented in August 2019 that was put on hold due to various challenges would be reinstated in the next financial year.