Tea farmers blame State agencies for industry troubles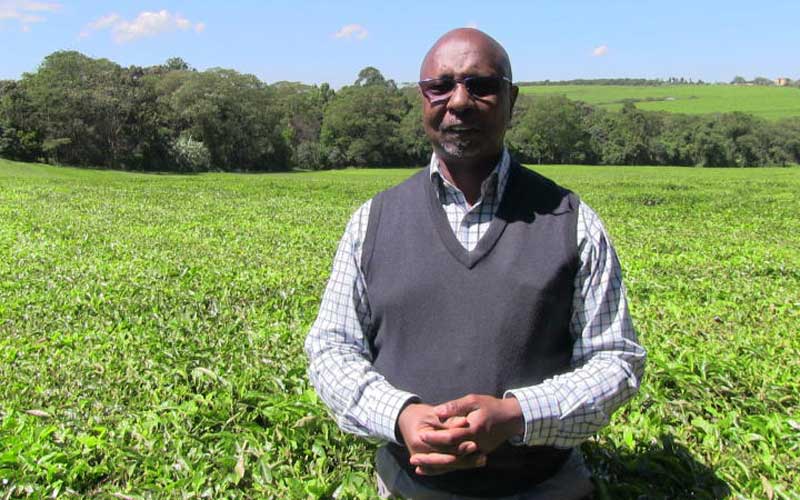 A tea farmers lobby has blamed the current model of the sector's management for all woes the once-thriving industry is facing.
Kenya Tea Growers Association (KTGA) said the Government is relying on a model now driving many would-be flourishing farmers to misery.
KTGA Chief Executive Apollo Kiarii said many tea producers have become victims of a model that encourages only a few stakeholders to benefit from the country's top foreign exchange earner.
According to industry data, the country produced and exported more than 400 million kilos last year fetching more than Sh140 billion. "Indeed many of the challenges that tea farmers are facing are based on lack of proper regulation and oversight of the once vibrant sector," he said.
Mr Kiarii particularly took a swipe at Government agencies saying they are letting down the farmers in terms of ensuring they adhere to good farming practices noting that this has negatively affected quality of the beverage.
"Agencies such as the Agriculture and Food Authority are a big let down because they do not ensure that what now comes to the market is not rubbish but actually high-quality tea," said Kiarii.
"As a result, the perception out there is that our tea is no longer of better quality. This has been reflected in the prices it fetches compared to rival countries such as Rwanda."
Kipkebe tea factory Managing Director Silas Njibwakale said the State has left farmers at the mercy of selfish players who have worked to sabotage the value chain mostly through unethical business practices.
"Our tea quality is declining because of, among other factors, lack of good husbandry practices and hawking," he said. Njibwakale further said many middlemen in the value chain have contributed a great deal to many of the challenges growers are facing.
East African Tea Traders Association Managing Director Edward Mudibo said the body has initiated talks with various regulatory agencies to bring to an end many of the issues that threaten the welfare of the sector.
"Among the issues, we are looking at is how, rather than waiting for a while to be paid in a lump sum, farmers will be paid on a formula that best works for them," said Mudibo.