Andela layoffs of engineers to hit African tech prospects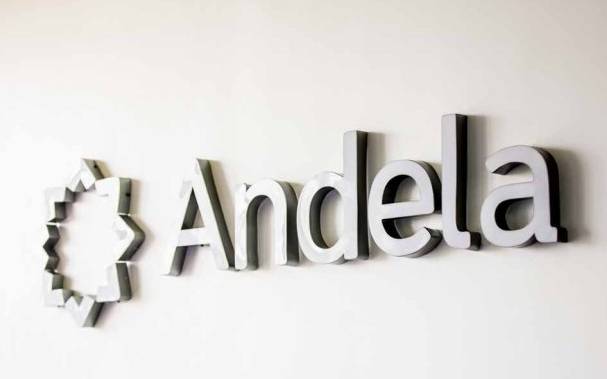 A US-based company that hires, trains and outsources software engineers to firms across the world – Andela – last week announced it is laying off 400 staff, with 170 employees from Kenya affected.
The firm said the decision to cut 25 per cent of its labour force was made out of the changing demand in the global labour market for software engineers.
"As the talent world has evolved, we have as well, and over the past few years... it's become increasingly clear that the world needs what Andela provides: high-quality engineering-as-a-service," said Andela Chief Executive and co-founder Jeremy Johnson. "It's also become clear, however, that the majority of the demand is for more experienced talent."
Andela said this necessitated letting go of its junior talent who would otherwise miss out on "authentic work experiences" the company is currently unable to provide.
Those affected include 250 junior engineers and staff from its Nigeria and Uganda hubs and another 170 potentially affected in Kenya, where Andela first launched operations five years ago.
The news received mixed reaction from ICT stakeholders across the affected countries. Some, including the laid-off software developers, expressed gratitude at the skills capacity the firm had built in the local sector over the years, a factor Andela is also keen to point out.
"We started Andela five years ago to solve a simple but pervasive global challenge: Brilliance is evenly distributed, but the opportunity is not," said Johnson in a lengthy blog post explaining the layoffs.
This has also brought success for Andela in the form of high investment from Venture Capital firms in Silicon Valley. Early this year, Andela announced the completion of Sh10 billion Series D funding led by Generation Investment Management with participation from other existing investors including the Chan Zuckerberg Initiative, GV, Spark Capital, and CRE Venture Capital.
This additional capital injection brought Andela's total venture funding to Sh18 billion - making it one of the most funded and startups in Africa.
This is why the recent round of layoffs came as a surprise to some in the ICT sector who now believe the company is shifting away from its central mission of building digital skills capacity in developing countries.
This is key because it is this very mission that has brought Andela the financial and popular success it has enjoyed across the globe over the years to the point of being cited as a model for building skills necessary to bridge the digital divide.
According to the United Nations Conference for Trade and Development (UNCTAD), software training firms like Andela and Moringa School are at central to building capacity in the under-developed ICT labour markets.
"A third, less common strategy is to exploit the distance-bridging potential of digital technologies to reach customers in developed countries while turning a physical presence in Africa into an asset," explains UNCTAD in its 2019 digital economy report.
By cutting off its junior talent in preference for more senior engineers and developers, Andela is walking back this promise and reverting to the market model of conventional digital skills outsourcing firms in developed markets.
According to Prof Bitange Ndemo, a former PS and one of the early proponents of transforming Kenya into a business process outsourcing hub, the move by Andela is another indication of the shifting priorities of US business leaders that have been informed by President Donald Trump.
"I have always been fearful that Trump's America First policy will one day hurt the Gig economy," he said. "After his high profile meetings with tech leaders, it was obvious that one day what has happened will indeed happen. I am therefore not surprised that Andela decided to scale down under the guise of working only with senior engineers."
Utilise skills
Dr Ndemo says the decision will be painful in the short run but as time goes, the laid-off young workers will find new jobs from international demand for the skills they acquired at Andela.
"Locally, we need to utilise their skills to solve many of our problems," he said. "As we transition into the fourth Industrial Revolution, we need to digitise and manage our data within our borders and there are many jobs that we can create as a result."
"America had the greatest market and if it is shut, there other opportunities elsewhere since our advantages are that we have a young population that many other countries don't have," he said.
"Whatever has happened in the US is temporal in my view since training new staff does not take a short time. It is also a lesson for us that we must always widen our market."
In the first place, these economies experience a shortage of highly-skilled ICT personnel. Dr Bright Ngomeli, head of Cyber Security at Internet Solutions says there are only 1,700 qualified cybersecurity experts in Kenya.
Meanwhile, regulators including the Central Bank of Kenya and the Capital Markets Authority are increasingly making it mandatory for companies to have certified information security experts in their boardrooms.
This often forces companies to outsource these high-value skills from the external markets, many turning to firms like Andela in lucrative short-term contracts.
Andela is also looking to hire 500 senior engineers over the next year and lack of an adequate skills base will force the company to resort to poaching expertise from local companies in the very countries it set out to build skills and capacity, putting it in an awkward position.
While this means better job prospects for senior engineers and more earnings, it also undermines the mission of building and nurturing a local talent pool.