President Uhuru urges South Sudan leaders to consolidate peace dividends
NEWS
By PSCU | Jul 2nd 2019 | 2 min read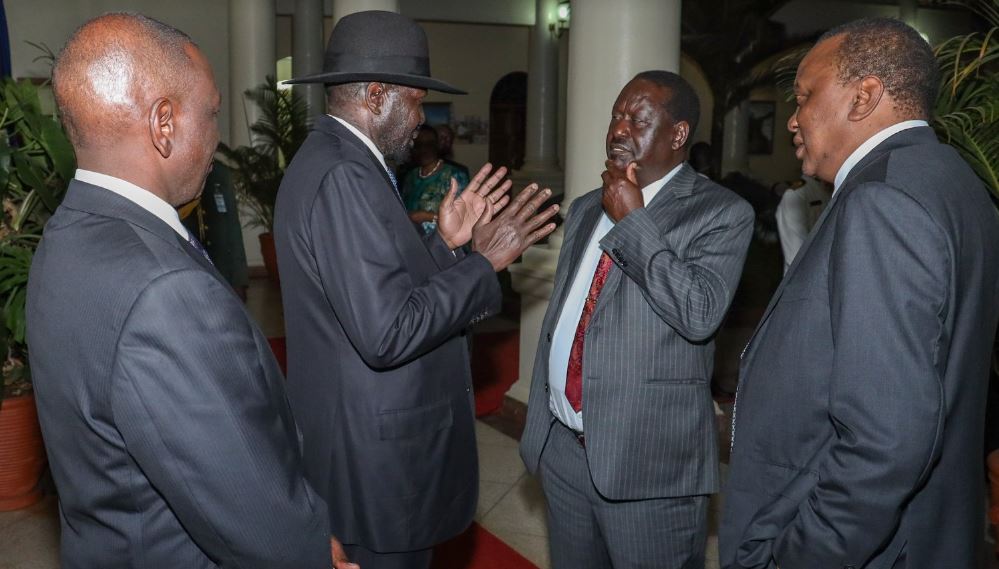 NAIROBI, KENYA: President Uhuru Kenyatta has appealed to the leadership of South Sudan to consolidate the peace dividend to accelerate the country's social and economic growth.
With the 8th Anniversary of the independence of South Sudan just days away, President Uhuru said the moment has come for the patriotic men and women of Africa's youngest nation to secure their place in national, regional, continental and global arena.
"The leadership of South Sudan, across the entire spectrum, have a once-in-a-lifetime opportunity to forge for lasting peace that provides the internal stability and enabling environment for your country's take-off, both economically and socially," President Uhurutold visiting President Salva Kiir.
He urged the South Sudan leadership to defy the naysayers and prophets of doom by putting aside their differences and delivering unity, peace and security to their nation.
"South Sudan, in this moment, can crystallise the optimism and hope that all nations of the world had for it when your nation gained independence on 9th July 2011," the Kenyan leader said.
He spoke last evening when he hosted President Salva Kiir and his delegation to a state banquet that was also attended by Deputy President William Ruto and former Prime Minister Raila Odinga at State House, Nairobi.
President Uhuru expressed satisfaction that South Sudan has prioritised the search for a sustainable political solution to the conflicts that have plagued Kenya's northern neighbour for a long time.