Resident moves to court seeking disbanding of KVDA Board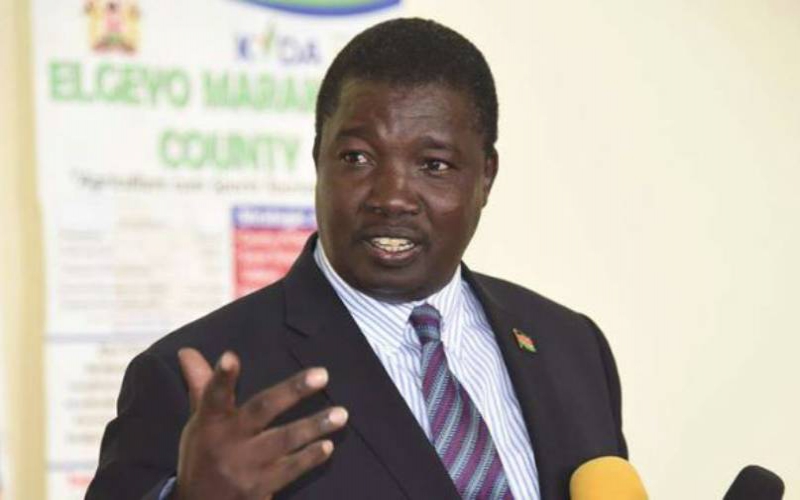 Troubles over the management of Kerio Valley Development Authority (KVDA) seems far from over after a man moved to Eldoret High court seeking to disband the board claiming it is unlawfully and illegally constituted.
The petitioner, Daniel Pkurket Lomukereng who served as among the KVDA's directors from 2012-2016 wants the Constitutional and Human Rights division of the High Court to declare the Authority's board null and void.
This comes even as the Labour court is yet to rule on a case filed by KVDAs former MD David Kimosop who moved to court to challenge his sacking early this month.
The Directorate of Criminal Investigation (DCI) and the Director of Public Prosecutions (DPP) are still investigating the allegations that Sh21billion meant for construction of Kimwarer and Arror dams in Elgeyo Markwet county.
"The KVDA Board as currently constituted is unlawful and unconstitutional and it should be disbanded to pave way for a proper composition," said Mr Lomukereng in his petition, through his advocate, Akenga Kimutai and associates advocates.
In a Gazatte notice dated February 7, 2019, East African Community and Regional Development Cabinet Secretary Adan Mohamed named among others; Lenguris Pauline, Francisca Ereng, Andrew Njenga Karumbo, Adan Omar, Leonard Sang, George Muriuki Iringu, James Kiprop, Grace Were, Eric Kipkemei Bett, Susan Chesiyna as the KVDA board of directors for a period of three years.
He said the respondents (the board of directors) among others are unlawfully and irregularly in office as non-executive board members and their standing, resolutions and public resource use are null and void because their appointment is in breach of the provisions of Section 4 CAP 441 requiring that the independent board members should not be more than 10.
"The respondents compose 13 independent members, instead of ten at the maximum hence the illegality. Section 4(h) of KVDA Act on independent directors' states that: The Authority shall consist of members not more than 10. The members are appointed by the relevant minister in consultation with the President, five of whom shall be residents of the area," read the petition certified as urgent.
Mr Lomukereng said their composition is not fair and does not give a fair representation of Kenya generally and the counties KVDA is supposed to serve as a regional parastatal.
The regional body covers Elgeyo Marakwet, Turkana, West Pokot, Baringo, Samburu and Nakuru counties.