Chuka University acquires soil kit to boost farmers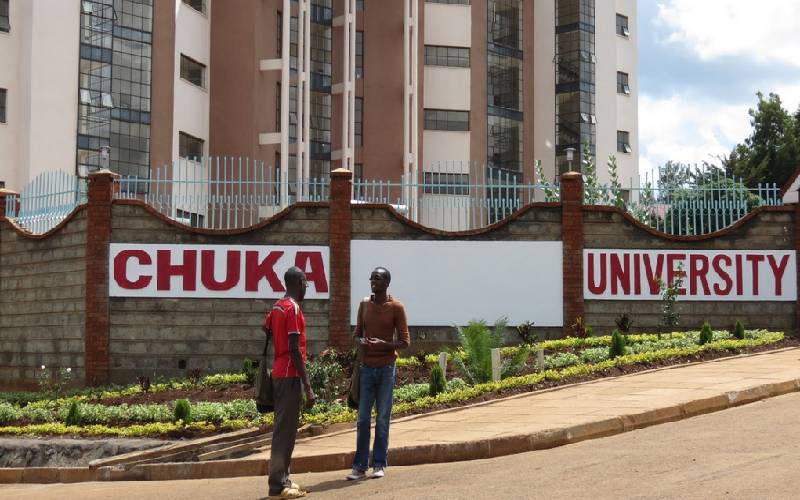 Farmers in Meru and Tharaka Nithi counties will benefit from new soil scanners acquired by Chuka University.
Vice-Chancellor Erastus Njoka said the scanners will enable farmers understand nutrients available for various crops in their farms and make informed decisions.
The institution has a farm, which acts as a resource centre for students and farmers.
The scanner is able to analyse the content of nitrogen, phosphorous, potassium, water and even organic matter in soils in a matter of minutes.
"If farmers can access this innovation, they will be able to understand how to do their farming and increase production," Prof Njoka, a former agriculture dean at Egerton University, told a farmers' event in Meru.
Njoka said the Ministry of Agriculture should seek partnerships with stakeholders to enable farmers' access different innovations.
"The ministry should work with institutions of higher learning to rescue the country from current financial doldrums," said Njoka.
New technologies
He appealed to agricultural officials and farmers to adopt new technologies to enable the region and country attain food sufficiency.
Njoka said the university had come up with an elephant repellant that can keep them from straying into farms.
Farmers in Meru and neighbouring areas have been complaining of frequent invasion by elephants which damage their crops.
"The research done in our universities and other institutions of higher learning and research institutions should provide answers to the myriad problems that bedevil developing countries. Innovation, research, science and technology can help end perennial hunger by increasing yields of food crops and improving livestock," Njoka added.
At the same time, Njoka said there was need to expand existing irrigation schemes and develop more to mitigate against climate change that has adverse effect on agriculture.
He said Chuka University has partnered with the Israeli government to start a mega irrigation project on a 500-acre farm belonging to the university.
"Through irrigation, Kenya will be food sufficient and will produce enough raw materials to feed our agri-based industries," he said.