City Hall owes workers Sh30 million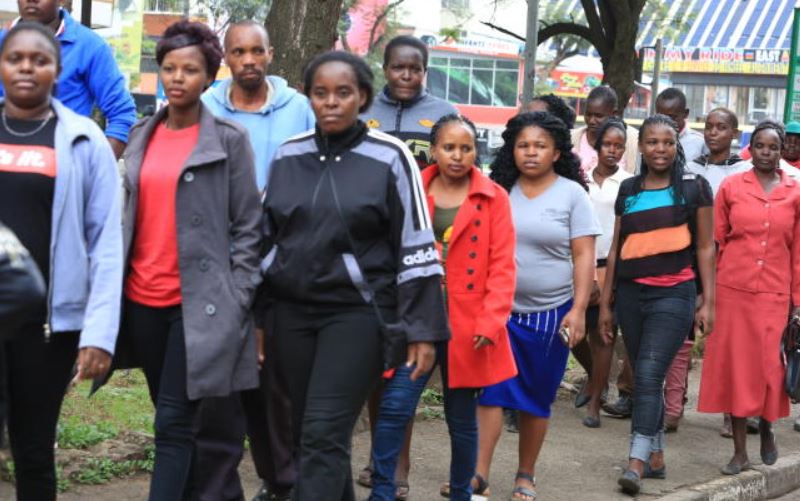 NAIROBI, KENYA: More than 300 workers under the Nairobi beautification project are owed Sh30 million by City Hall, it has now emerged.
Some casual labourers employed by the Governor Mike-Sonko administration to give the city's image a facelift by planting trees and flowers, unclogging drainages and cleaning rivers now say they have not been paid for the last five months.
The workers took to the streets to protest after they were turned away from City Hall where they had gone to seek audience with Governor Mike Sonko.
Gladys Iparasi, a worker who resides in Kware ward, told The Standard that they were informed that their services were no longer needed and would not be getting their outstanding dues moments before they were turned away.
She explained that the labourers were to be paid on a monthly basis with each supposed to get Sh20, 000 but nothing has been forthcoming since January.
"We have been engaging a Mr. Ogola who is in charge of paying us but on Tuesday he made it clear that he does not know us, would not be paying us our money and even told us to go look for new jobs," said Iparasi.
She accused City Hall of discrimination, saying that workers who had been employed on a permanent basis had already been paid yet they were still agitating for January's pay.
"The officers in charge of the cleaning exercises have registers where they have recorded our names and have and where we sign after every exercise to show we have completed our tasks. We have also met the governor on several occasions and he lauded us for our good work but when it comes to payment we do not get our money," added Iparasi.
Ruth David, a resident of Mukuru Kwa Rueben said that the labourers were responsible for the beautification of Mombasa road, cleaning exercise in Embakasi girls, Imara ward, Nyayo estate and in Kware ward.
"Our houses are closed because we cannot pay rent and our husbands are now threatening to leave us because we cannot contribute financially at home. We are still willing to work for the county government but we must first be paid," stated Ruth.
Sought for comment, the office of the Governor said that it was aware of the issue and was working to address it.