Features of the new generation banknotes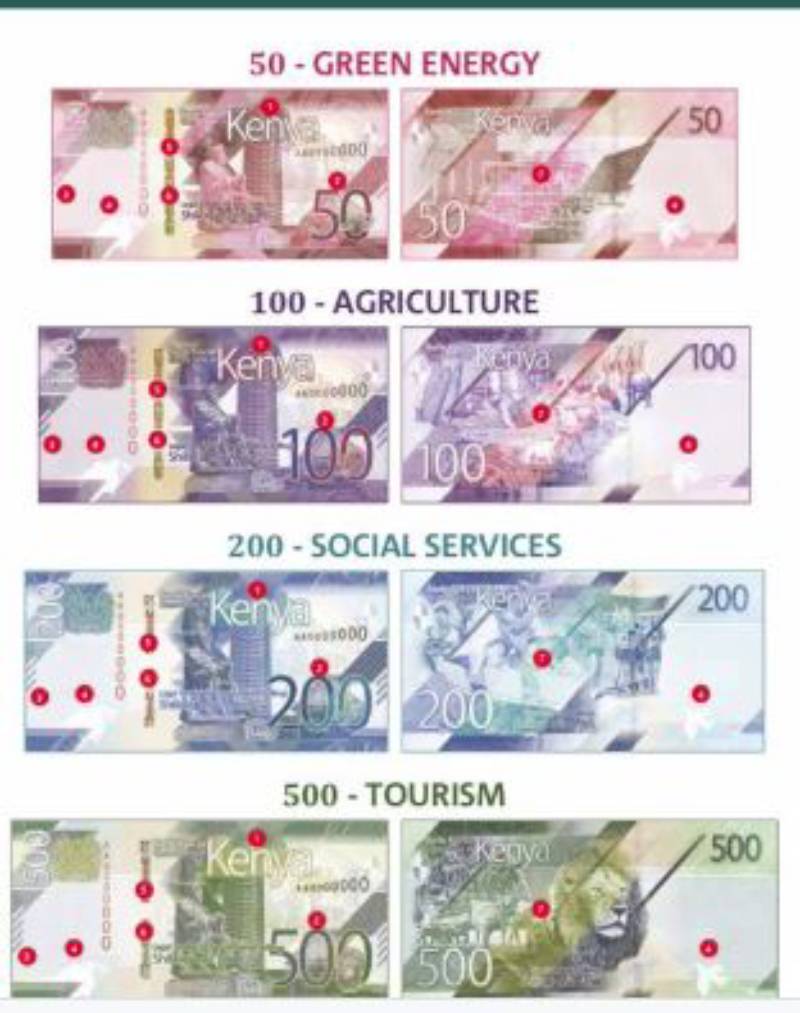 The Central Bank of Kenya (CBK) on Saturday unveiled new banknotes during the 56th Madaraka Day celebration held in Narok County.
CBK Governor Dr Patrick Njoroge said the new currencies have designs that meets the CBK requirements, serve the public aspirations and capture the spirit of the constitution.
The front of the banknotes bears the image of Kenyatta International Conference Center, one of the most iconic and recognisable landmarks in the country.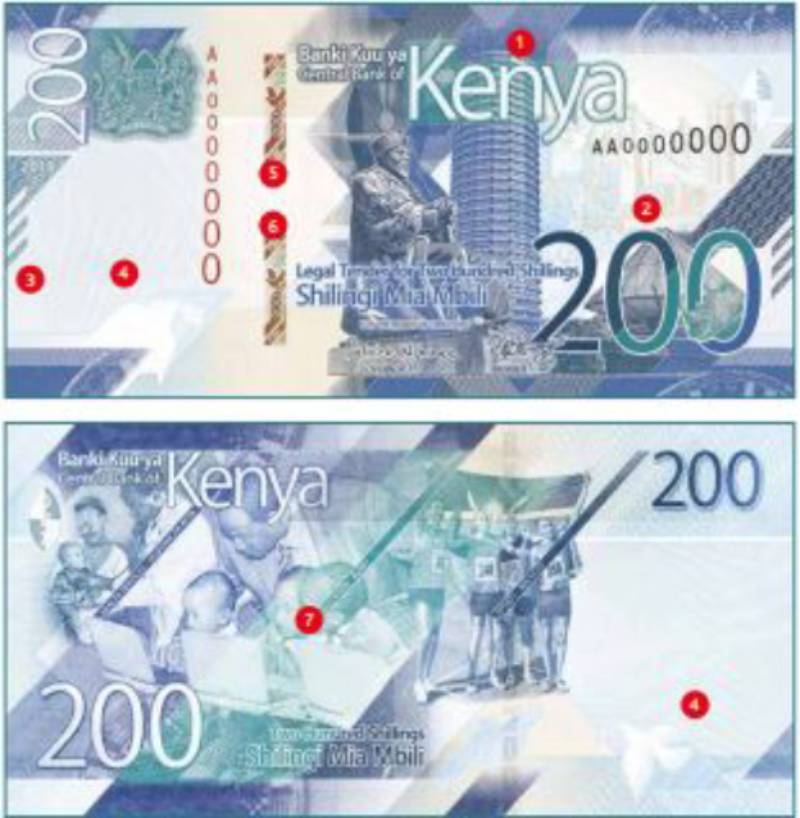 A dove is also shown to symbolise a peaceful Kenya.
The images on the back of the banknotes symbolise green energy, agriculture, social services, tourism, and governance.
The Sh50 note bears images that symbolise green energy at the back while that one of Sh100 bears agriculture-related images.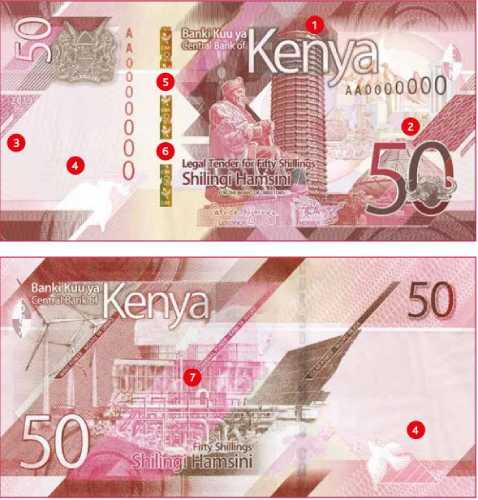 The Sh200 notes bear images of social services, the Sh500 tourism images and the highest value Sh1000 note displays governance images.
Bars
The designs are also more accessible to visually impaired persons who can easily identify the notes them by running their fingers over them.
The 50 notes have a bar, 100 have two bars, 200 have three bars, 500 have four bars and the 1000 notes have five bars.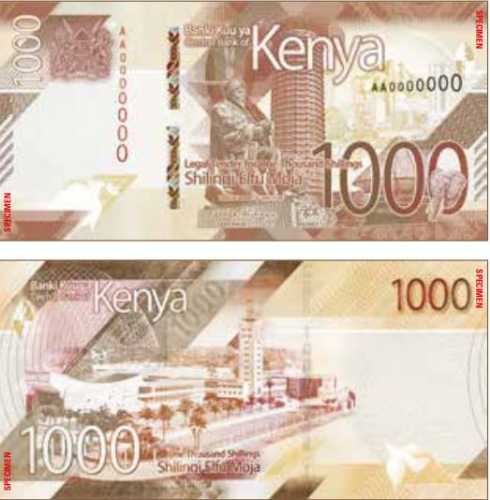 When held up to the light, the notes reveal a watermark of a perfect lion's head, the text CBK and the value of the banknote.
The security thread also appears as a continuous line.
When titled at an angle, the notes reveal a security thread that changes colour from red to green on all the currencies.
The 200, 500 and 1000 banknotes have additional rainbow colours on the thread.
The golden band on the back of the note shows the value.