Co-operatives get more autonomy in draft law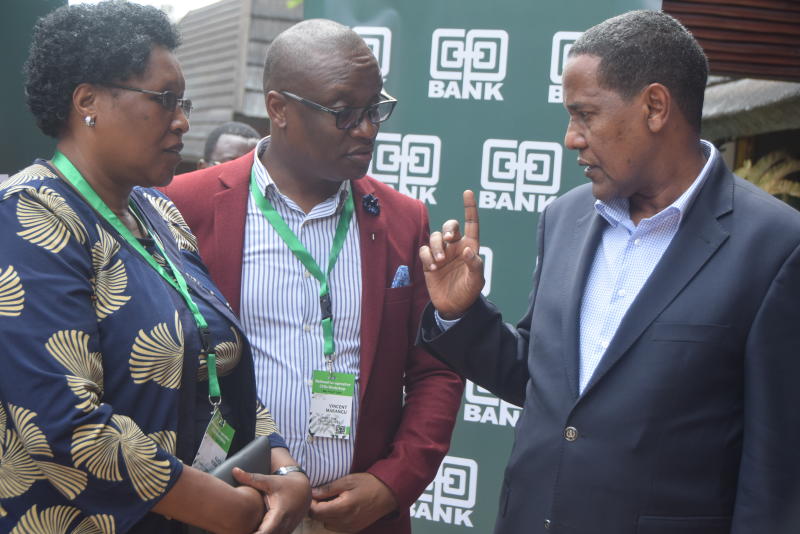 The co-operative movement is set for more autonomy as a new draft law gives the industry leeway for self-regulation.
If the draft Cooperative Development Policy passes into law, the Government will only be involved in the affairs of co-operative societies if unique circumstances arise.
For instance, on leadership, the State had envisioned term limits for leaders across the board, but after intense lobbying by stakeholders the issue of direct supervision was set aside.
"To promote ethical governance, the National Government had sought to introduce term limits into the policy where a leader was supposed to be elected for no more than two terms of five years, but that has now been left to the members of the society themselves," said acting Commissioner for Cooperatives Didacus Ityeng during a forum to validate the draft regulations in Nairobi this week.
Private enterprise
Co-operative Alliance of Kenya Executive Director Daniel Marube said the Government was working against private enterprise by contemplating to regulate cooperatives.
"Cooperatives are private enterprises, so when we talk about term limits for their leaders, it violates the very principles on which they are formed of which autonomy and independence is one of them," he said.
Kenya Union of Savings and Credit Cooperatives Managing Director George Ototo said cooperatives are not like many other institutions where the age of a leader undermines their credibility or productivity.
Meanwhile, Co-operative Bank, through its subsidiary Co-op Consultancy and Insurance Agency, held its annual National Co-operatives Workshop in Mombasa on Tuesday to Thursday where chief executives from across the country deliberated on key issues concerning the industry.
The workshop themed Co-operatives Tomorrow: Technology and Innovation for Sustainable and Inclusive Development was presided over by Co-operative Development Principal Secretary Ali Noor Ismail, who highlighted the importance of technology to spur innovation.
"With adoption of technology in co-operatives, we have seen new types of products introduced that meet more specific needs of members, improve liquidity in saccos and even yield better margins for co-operatives. In short, co-operatives today operate smarter than they did in the past," he said in Mombasa.
Co-op Consultancy's main role is to enhance the institutional capacities of co-operative societies, who are the core stakeholders of the bank.
Co-op Bank Director, Co-operatives Division, Vincent Marangu said organisations are faced with numerous challenges which they must address in order to attain their goals in the dynamic business environment.
"As co-operatives are the key stakeholders of the bank, we facilitate such workshops every year to create an environment where they can deliberate, share learning and build each other," he said.