Hits and misses at Safaricom amid swelling billions in profit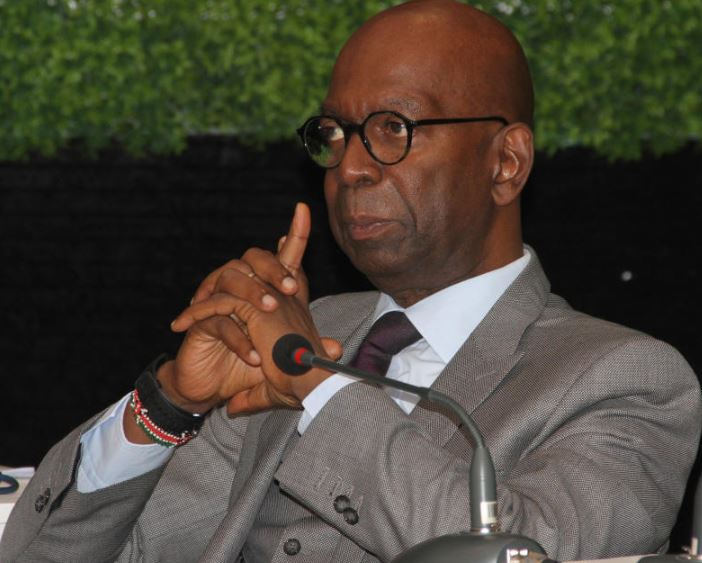 Behind the billions that Safaricom made in the past are tales of some of its products and services that have failed to move the market despite the telecommunication company's huge selling muscle.
The firm has been struggling to make money from some products even as it basks in wild success of others.
During the announcement of full year results on Friday, Safaricom Chief Executive Bob Collymore told investors the company was reviewing some of its products and services that failed to gain expected traction among consumers.
Chief among them is Masoko, the e-commerce platform launched at the end of 2017 aiming at achieving similar success experienced by US giant Amazon and China's Ali Baba.
Earlier this year, analysts at Citibank estimated the value of Kenya's e-commerce market at Sh700 million in the near term and as much as Sh500 billion in the long term.
Opportunity
For Safaricom, this means a revenue opportunity of between Sh2 billion to 22 billion assuming the company gains 50 per cent of market share.
However, these gains seem slower in coming with Collymore telling investors the company was yet to hit the right note for Masoko even as it explores other revenue streams.
"We think if we can get e-commerce right, which we have not, it will contribute to non-telco revenue stream," he said.
Similarly, M-Pesa One Tap, which used near field technology (NFC) to enable consumers make payments by simply tapping NFC-enabled cards, phone stickers or wristbands on payment machines, has failed to excite many.
"M-Pesa One Tap works well for some channels, for example if someone is trying to pay for parking, but not all channels … we thought it was a great idea but it turns out not to have been that great," Mr Collymore.
The firm also faces an uphill task in taking M-Pesa regional. "As far as regional expansion goes, the share swap between Vodafone and Vodacom gives us an option to start looking at some of those markets and whoever is best placed to go take the market," said Collymore.
While the mobile money service appears to offer Safaricom a solid footing in Kenya in the coming years, operators in neighbouring countries have copied the successful model and customised it for the specific needs of their markets to relative success. This could make it difficult for M-Pesa to gain sizable share in these markets.
While unveiling its numbers for the full year to March 2019, Safaricom said on average, every customer spends Sh658 per month on its different services – voice calls, text messages, data or mobile money.
Voice remained the largest contributor to the firm's revenues, data and mobile money now command a significant share, with M-Pesa's contribution (currently at 31.2 per cent) expected to surpass voice revenues (36.6 per cent) in another three years.
New taxes
Mobile data, which contributed 16.1 per cent of revenues, last year suffered following imposition of new taxes. The segment grew six per cent during the year compared to 23 per cent previously.
"Mobile data revenue…. continued to witness a slow-down in the growth rate from the first half of the year, growing at 6.4 per cent for the full year. The slow-down in growth reflects both competitive conditions in the market and increased taxation. Mobile data is now 16.1 per cent of service revenue," said Safaricom.
The Government last year increased excise duty on airtime and data services from 10 per cent to 15 per cent.
Safaricom said it would pursue further growth in data services, and plans to double its 4G network coverage to 5,000 base stations by March 2020 to cover all major towns and 80 per cent of the Kenyan population.
"For majority of Kenyans, the mobile phone is often the first and only link to the Internet. By broadening our 4G coverage to almost anyone in the country, we aim to ensure that no one has to miss an opportunity or get left out because of lack of access to affordable, quality, high-speed broadband, " said Collymore.
Applications
However, consumers still seem reluctant to engage with some of Safaricom's key applications.
Jitambulishe, the voice biometric service that allows consumers enroll their voice and use it to access services such as unlocking their M-Pesa accounts and replacing their lines, has only registered 1.5 million out of the 31 million subscribers.
The new Chatbot service and My Safaricom App have similarly recorded low usage at 100,000 unique users and 700,000 daily users respectively.
Collymore says part of the low usage is due to lower levels of smart phone penetration across consumers but acknowledges that additional marketing is necessary.
"There's also some bit of education to be done," he said. "There's a cultural barrier to be overcome in typing your question rather than speaking to someone and we are beginning to see that uptake but we need to invest more in educating our customers on how best to use it."