Will fresh attempt to break up telcos succeed?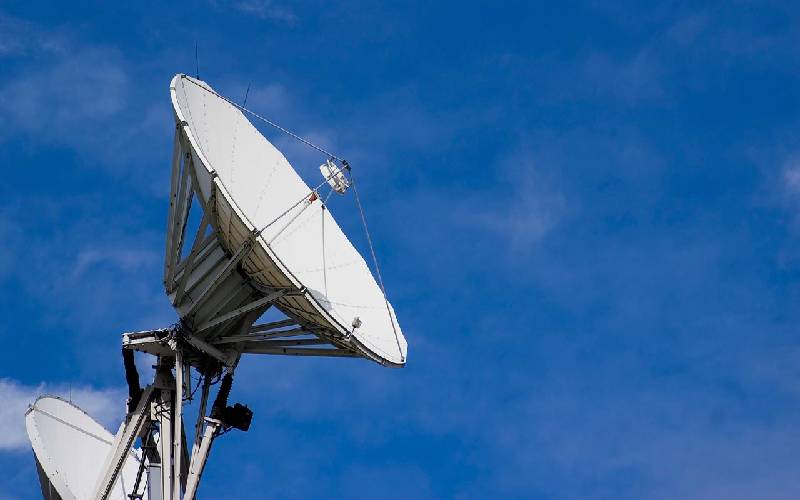 Gem MP Elisha Odhiambo has prepared Bill to compel mobile service providers to register various business operations with different regulators.
In coming days, the Member of Parliament is expected to present a Bill in Parliament that seeks to introduce new legislation for telecommunication service providers.
If passed into law, the Kenya Information and Communications (Amendment) Bill, 2019 will require service providers operating in diverse business areas to clearly separate their operations by creating new entities and obtaining new licences.
"The principal object of this Bill is to amend the Kenya Information and Communications, Act (Cap. 411A) to enable persons operating a telecommunication system or providing a telecommunication service to engage in any other business and provide for the separation of such other businesses from the telecommunication business," says Mr Odhiambo in the memorandum accompanying the Bill.
This means service providers will have to carve off their mobile money business, for example, and register the new entities with the Central Bank of Kenya (CBK).
Safaricom, Airtel and Telkom Kenya would have to separate their mobile money offering from their core telecommunication activities to create new companies with separate accounts regulated by the CBK.
The Bill gives the telcos six months from the date it is signed into law to effect the separation.
"The amendments will provide for a regulation framework for such businesses as the proposed amendment provides for reporting by the Communications Authority of Kenya (CA) on compliance with the proposed provision and penalty for non-compliance," says the MP, adding that the law aims to control anti-competitive practices by the large players in the sector.
This is however not the first time Parliament, or the Government, is attempting to introduce legislation aimed at clipping the power of service providers perceived to have grown beyond the traditional telecommunication service areas.
In 2015, then ICT Cabinet Secretary Fred Matiang'i wrote to CA proposing that the regulator declare Safaricom a dominant player by virtue of the firm's over 50 per cent market share.
Dr Matiangi wanted to know what the regulator was doing in its capacity to address the issue of dominance in the mobile services sector and pushed for the institution of new legislation as had long been proposed by Safaricom's rival, Airtel Kenya.
In response CA Director General Francis Wangusi argued that although Safaricom was dominant, this was not a crime in itself unless the dominant position was abused.
The regulator instead said it would carry out an independent study to determine whether abuse of dominance had taken place. The study was completed in 2016 but is yet to see light of day.
Another attempt was by former National Assembly Minority Leader Jakoyo Midiwo, who incidentally lost his seat to Odhiambo in the 2017 General Election.
Mr Midiwo unsuccessfully attempted to push through similar amendments to the Act in his last months in office.
However, the most comprehensive move by Parliament came last year when the Parliamentary Committee on Communication, Information and Innovation initiated an inquiry into legislative and regulatory gaps affecting competition in the sub-sector.
In the course of the inquiry, regulators including CA, Competition Authority of Kenya and top management of various service providers were invited to give their submissions.
The submissions by stakeholders and subsequent final report released last month paint a picture of regulators seemingly overwhelmed by the challenge of defining their mandate in the rapidly evolving ICT sector.
"We have to be alive to the fact that this is a dynamic sector and, therefore, enforcement of the statutory provisions should always be supported by constant revision and introduction, through a very transparent process, of subsidiary legislations and regulations, involving the other regulators," said Competition Authority of Kenya Director General Wangombe Kariuki.
He further argued that the central role played by the telecommunication sector in major economic sectors such as the financial system as well as Safaricom's size in the capital markets (40% of the Nairobi Securities Exchange capitalisation and 30-50% of daily trading) required a broader regulatory approach.
"This scenario demands that any regulation focusing on the sector should have a multi-agency approach because its ramifications would cut across all the drivers of the economy," said Mr Wang'ombe.
On its part, Safaricom has always maintained that it has not abused its market position and remains ahead of the competition by virtue of its continued investment and innovation.
"It's no secret that the competition has been quite vocal in its push for parliamentary and regulatory intervention to have Safaricom shackled in our ability to deliver innovative and competitive solutions for our customers," said Safaricom CEO Bob Collymore while addressing shareholders during the company's annual general meeting last year.
"Defending our position is therefore critical not only to protecting your investment, but to protecting our customers," he said. "For this reason, we will continue to engage with the relevant stakeholders to ensure that these interests are protected."
In its final report, parliament faulted the CA for operating an opaque regime for awarding operating licences that disadvantaged smaller players.
"Arbitrary fixing of licence fees and requirement of upfront payment of the fees constitutes a significant barrier to entry," said the report. "MNOs (multinational organisations) view the current regime of allocation of spectrum as one that lacks transparency, uniformity and fairness."
While giving the company's submission during the parliamentary inquiry, Collymore stressed Safaricom's contribution to the economy through investment, job creation and tax revenue.
"Through our operations in the Kenyan economy, we have created additional Government revenue of approximately Sh83 billion per annum over the past decade as a result of upstream and downstream economic activity," he said.
He further disputed the notion that the company's market lead made the sector uncompetitive as claimed by rivals and required regulatory intervention.
"We continue to face competition from other players in the market as evidenced by aggressive pricing offers on voice and data that has seen a shift in customer loyalty from time to time," he said.
"Such active competition between the players can be observed in the changing market share."
Between 2017 and 2018, Safaricom's subscriptions market share fell to 67 per cent down from 71.9 per cent while Airtel's market share grew from 16.3 per cent to 19.7 per cent over the same period of time.
"We believe the sector remains competitive and no further regulatory interventions in this respect are necessary at this point," he said.
At the same time, the Parliamentary committee raised questions over CA's abdication of its role as sector regulator.
"As at June 2018, Safaricom possesses a higher market share in mobile subscriptions, mobile money services, voice traffic and mobile data subscriptions well beyond the statutory threshold for being declared a dominant player," said the report.
"There has been an unexplained reluctance on the part of the CA to declare any MNO as dominant within any segment of the telecommunications sub-sector pursuant to its mandate under KICA and relevant regulations."
The latest attempt by the Gem MP could thus be seen as a move by Parliament to take matters into its own hands. Whether it will work this time round remains to be seen.