Kenya risks of losing assets of top corporations over Sh147 billion loan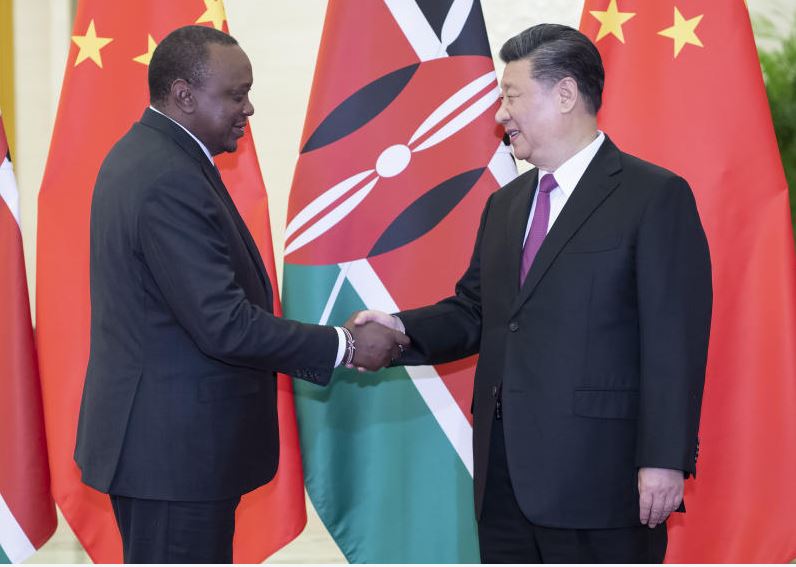 Assets of at least eight State corporations risk seizure by lenders over Sh147.7 billion loan, Parliament warned yesterday.
The warning came even as President Uhuru Kenyatta pitched for more loans in China, where he is on a three-day visit to seek Sh368 billion to finance the extension of the Standard Gauge Railway (SGR).
It has emerged the Government used Kenya Airways (KQ), Kenya Airports Authority (KAA), Kenya Railway, Kenya Electricity Generating Company (KenGen) and Kenya Power as collateral.
Other corporations at risk of losing their assets should the Government default the multi-billion-shilling loans are East African Portland Cement, Tana and Athi Rivers Development Authority and Kenya Broadcasting Corporation (KBC).
The struggling KQ was used to secure Sh76.4 billion while KAA guaranteed Sh33.7 billion loan. Others are KenGen (Sh10.8 billion), Kenya Power (Sh14 billion) and KBC (Sh6.9 billion).
The details of the loans are contained in a document by Parliamentary Budget Office on the country's worrying debt level and increasing pressure to refinance the loans.
It states that a total of Sh147.7 billion worth of guarantees had been provided to the eight institutions at the end of December 2018, which was an increase from Sh133.79 as at December previous year.
The document also shows that China and World Bank's International Development Assistance are the main lenders, making up 64 per cent and 71 per cent multilateral and bilateral debt, respectively.
The disclosure came against the backdrop of a fresh push by Emgwen MP Alex Kosgey to control the Government's appetite for loans.
The Public Finance Management (Amendment) Bill, 2018, which was yesterday presented before the National Assembly's Budget and Appropriation Committee chaired by Kimani Ichungwa (Kikuyu), further seeks to cap the amount of public debt at Sh6 trillion.
Should Parliament pass this bill, the Government will be forced to look for alternative source of money to fund its projects.
The country's nominal debt level hit Sh5.28 trillion in December last year and is projected to hit Sh6.3 trillion by 2019/20 financial year.