Theft of Sh14m at Barclays case of inside job: Police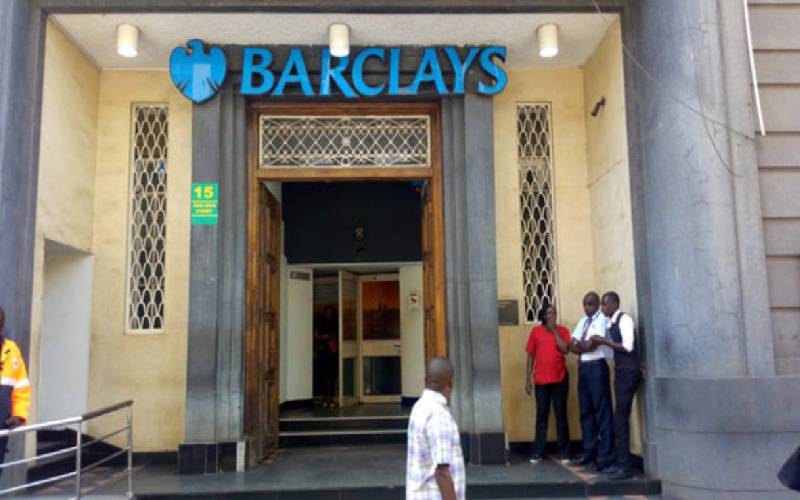 Last weekend's theft of Sh14 million from Barclays Bank's ATMs might have been an inside job, police have said.
A source familiar with the investigations said the thieves might have taken advantage of the current systems upgrade at the bank to steal the money from ATMs in Buruburu, Kenya Cinema, Kenyatta National Hospital and South B.
"This points to an inside job. There is no way an outsider could have known what was going on to attack the ATMs. But we will soon get them," said an officer aware of the investigations.
Nairobi police boss Philip Ndolo said detectives from Cybercrime Unit at Directorate of Criminal Investigations had joined the probe and arrests were expected today.
The thefts happened on Saturday, almost at the same time.
The first theft happened at Kenya Cinema, where almost Sh3 million was stolen before the bank detected it.
Another incident happened at Buru Buru's Mutindwa ATM, where G4S personnel had, on April 18, loaded Sh7 million.
On April 20, the personnel were informed that the machine was not working. When they arrived, they discovered Sh6.2 million had been stolen.
The thugs escaped undetected.
Police said they realised the machine was not manned at the time of the incident. There were no CCTV cameras.
At KNH branch, the thugs escaped with Sh4.3 million after tampering with the machine.
At Mater Hospital in South B, the thieves smeared CCTV cameras with petroleum jelly before stealing Sh1 million.
Managing Director Jeremy Awori said the bank was working with police to ensure perpetrators were arrested.
"We have communicated to customers through different platforms and reassured them of the safety of their money. They can continue transacting normally across all our branch ATMs as well as our internet and mobile banking platforms," Mr Awori said.