Kenya Airways lifts lid on financiers of their controversial aircrafts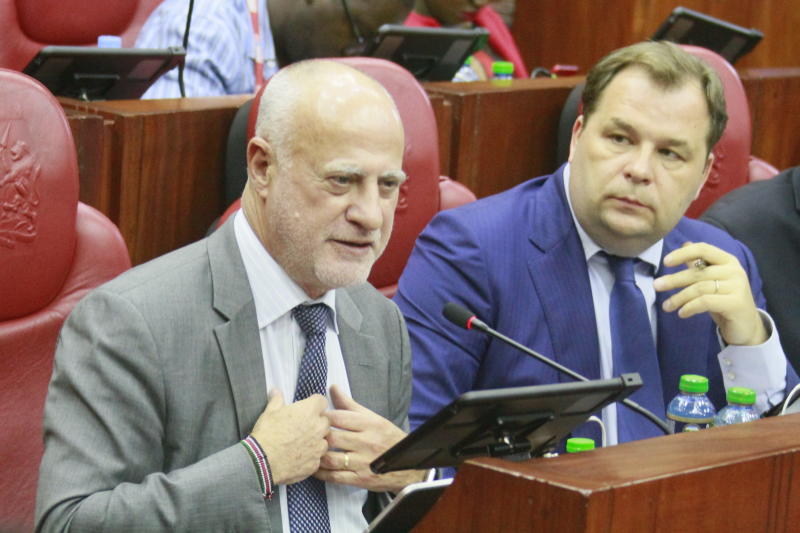 Kenya Airways has lifted the lid on the ownership of two mysterious companies associated with the 20 aircraft it operates, even as it admitted to past poor investment decisions that have sunk the national carrier to perennial losses.
The board and management of the national carrier revealed that Tsavo Limited and Samburu Limited had financed acquisition of 17 of the 20 aircraft now owned by Kenya Airways, disclosing that the two companies had been formed by the banks that had structured the loans.
The identity of the figures behind the two companies have in the past been put to question.
But when Kenya Airways managers appeared before the National Assembly Transport Committee, they revealed that some international banks had formed the two companies, giving them a local identity after they financed the airline to acquire the aircraft.
Managing Director Sebastian Mikosz said Tsavo Limited, which financed the airline to acquire six Boeing 787-8 planes and one Boeing 777-300, was formed by City Bank, JP Morgan Chase Bank and the Afrexim Bank. Meanwhile, Samburu Limited was formed Standard Chartered Bank International and the Afrexim Bank.
"These were companies that were formed by some international banks that financed some syndicated loans," said Mr Mikosz.
Carrier's fleet
He revealed that the 17 aircraft, financed through the two companies, were part of the fleet of 20 owned by the national carrier, with the airline operating an equal number that it has leased from other companies.
The company, however, criticised the past management for the acquisition of some of the aircraft, which the MD revealed were not needed by the airline as they were not efficient in the Kenyan market.
The chairman of the Kenya Airports Authority Board Isaac Awuondo was under pressure from legislators to resign over his conflicting interests in the proposed take-over of the Jomo Kenyatta International Airport (JKIA) by Kenya Airways.
The calls by members of the National Assembly Transport Committee came even as the authority revealed that they cannot accept the Privately Initiated Investment Proposal (PIIP) presented by the national carrier for the take-over of the regional aviation hub unless serious gaps in the document are addressed.
Glaring conflict
MPs recommended that Awoundo resigns as besides being the Board Chairman of KAA, he was the Group Managing Director of the Commercial Bank of Africa (CBA), one of the banks that formed a company that holds 38 per cent of the shareholding of Kenya Airways.
They said that there was a glaring conflict of interest and a likelihood of Awuondo influencing the outcome of the deal in the interest of his bank.
"There is no way the chairman cannot influence the outcome of this, serving the interest of his bank. He should resign from the position at KAA," said Kajiado East MP Peris Tobiko, reiterating calls made by other committee members Rindikiri Mugambi and Vincent Kimose.