Huawei, Safaricom to train girls in life skills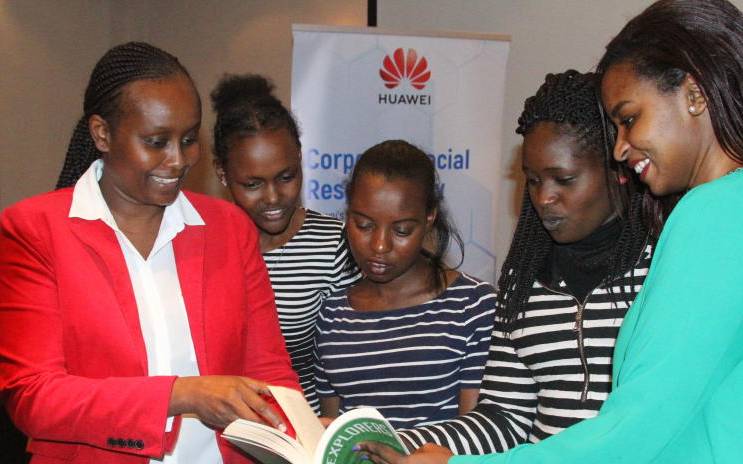 Huawei has joined hands with Safaricom to roll out a life skills mentorship programme targeting girls in hardship areas.
Huawei will be the technical service provider, while Safaricom will provide life and career mentorship.
"We have been doing this for the last two-and-a-half years," said Huawei Kenya media relations director Dalmar Abdi.
He said the company has recently supported the Samburu Girls Foundation with technical equipment.
Reacting to the development, Samburu Girls Foundation Head of Communication Jeremiah Kipainoi said the training was a big boost to the foundation's efforts to prepare the girl-child for life.
"We are empowering them to be change-makers, both in their communities and around the world," he said.
Vulnerable
The foundation, he said, had so far supported over 1,200 vulnerable girls through basic and higher education, where a good number of them are holding decent jobs in various professions.
However, Mr Kipainoi said the foundation has no capacity to adequately support all the 450 girls and called on well-wishers to intervene with financial and material resources.
"We also need to be provided with adequate security to enable us conduct our day-to-day activities in the communities surrounding our foundation," he said, adding that security challenges had seriously undermined their intervention efforts.
Huawei is one of the leading telecommunication companies in the world, while Safaricom is the leading telco in Kenya with close to 30 million subscribers for its diversified mobile services.