Saudia leads UAE in oil exports to Kenya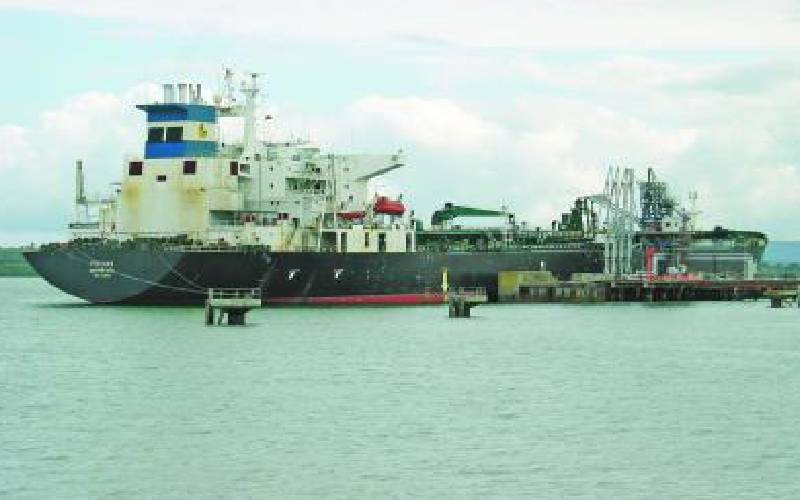 Saudi Arabia has overtaken the United Arab Emirates (UAE) as the leading source of Kenya's oil imports. Data from Kenya National Bureau of Statistics (KNBS) shows that imports of petroleum products from Saudi Arabia last year increased by 61 per cent to Sh132.6 billion, up from Sh70.4 billion in the previous year.
However, oil imports from the UAE increased at a slower pace of 7.6 per cent to Sh116.9 billion in 2018 compared to Sh108.6 billion in the previous year.
The decision by Abu Dhabi National Oil Company (ADNOC) to cut allocations of Murban crude oil to its customers by 25 per cent could have pushed Kenyan traders to Saudi Arabia. Murban Crude oil is ADNOC's main onshore grade. It is from it that petroleum oil that Kenya imports from AUE come from.
Imports from Saudi Arabia rose the highest during the period under review, by 51 per cent underscoring massive migration of Kenyan traders to the Gulf State.
This pushed up the share of Saudi's oil imports to 38 per cent in 2018 compared to 25 per cent in 2017. However, the UAE's price declined from 38 per cent in 2017 to 33 per cent. Kenya's petroleum import in 2018 was Sh349.6 billion compared to Sh282 billion in 2017.
A mad-rush for cheap oil from Saudi Arabia saw the value of imported black gold from Riyadh increase by 61 per cent to Sh111.7 billion in 2018. This was a significant increase compared to petroleum products worth Sh69.3 billion imported from the Gulf State in 2017, according to KNBS data. The reduction of Murban crude allocations became effective in March.
The reduction was in line with "the UAE's continued commitment to the OPEC and non-OPEC 'Declaration of Cooperation,'" the country's energy minister Suhail Mohamed Al-Mazrouei confirmed in a Twitter message.
Murban crude is the main onshore grade for ADNOC, while its offshore grades include Das crude – a newly introduced high-quality crude blend from the Umm Shaif and Lower Zakum oilfields – and Upper Zakum.
"In March, ADNOC will reduce its Murban crude allocation by 25 per cent. Customers have been notified accordingly by ADNOC," Al-Mazrouei tweeted.
Nonetheless, Kenyans paid a higher price for a barrel of oil from Saudi Arabia, after it also joined other major crude producers to cut supply.