Tea pluckers lock horns with multinational tea companies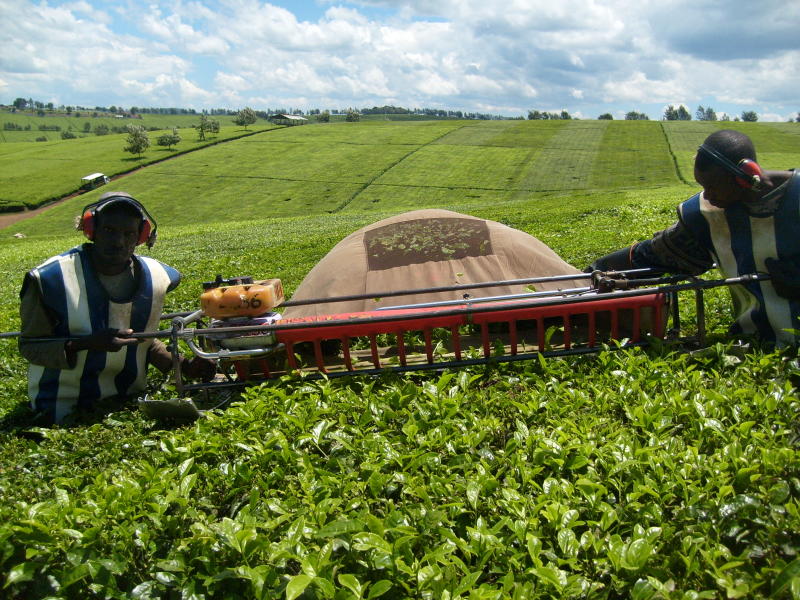 Tea pickers have vowed to resist attempts by multinational companies to increase the minimum number of kilogrammes of green leaf they must pluck every month.
For a tea picker to qualify for monthly salary, one must harvest a minimum of 836 kilogrammes over that period.
However, tea companies want to increase this to 1,170 kilos per month as ordered by the Court of Appeal.
It started in 2016 when the workers moved to court seeking orders to compel the tea firms to raise their pay.
The High Court awarded them a 30 per cent pay rise which was later slashed to 16 per cent after the tea companies appealed the decision at the Court of Appeal.
It was during their ruling that Court of Appeal judges Martha Koome, Alnashir Visram and Wanjiru Karanja also directed that the tea companies should increase the minimum number of kilograms of tea leaves workers must harvest each month.
The judges noted tea yields have improved, as well as leaf weight, which rendered the previous productivity rate unrealistic.
"New tea species in the market coupled with improved husbandry has resulted in the rise of tea production. Therefore the productivity of each tea plucker ought to be revised upwards," read part of the judgement.
However, both decisions - the one increasing salaries of the workers and the one raising kilogrammes of tea one must harvest per month - are yet to be implemented.
Yesterday, the workers vowed to resist attempts to force them to harvest the additional kilograms.
"There was no research to warrant demands a tea picker should pluck more than a tonne of leaves each month. There is no agreement between the employers and the union over the matter," said Kenya Plantation and Agricultural Workers Union (KPAWU) lawyer Meshach Khisa, who also serves as deputy secretary general..
But in a swift rejoinder, Kenya Tea Growers Association chief executive Apollo Kiarii said the new minimum kilogrammes green leaf the workers are required to pluck was long overdue.
"Multinational companies and other stakeholders have invested heavily in research and development to improve tea clones to yield more so workers can pluck more leaves," Kiarii said.
Khisa declared they will not relent in the fight to force tea companies to sign a CBA.
"The law firm the Central Organisation of Trade Unions has contracted has made progress in collecting evidence for a case to be presented to an international court," said Khisa.