Government banks on administrators to fight maize cartels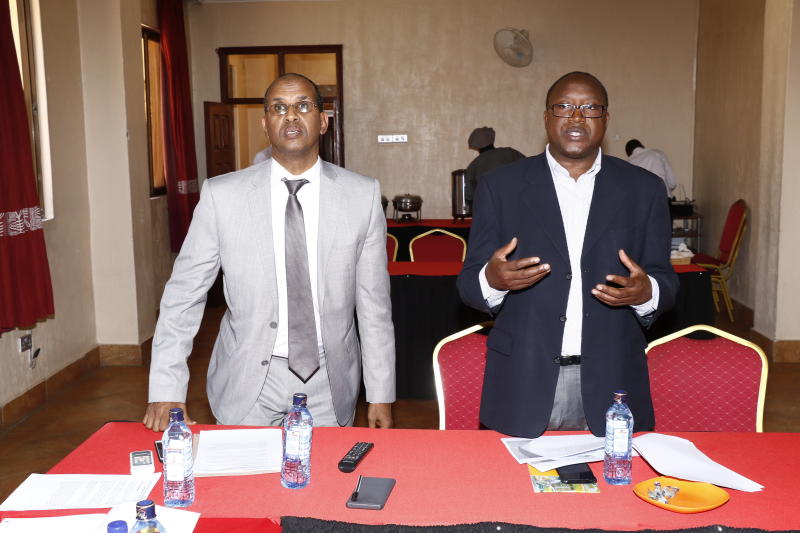 The Government has come up with a strategy to fight cartels that have taken control of the supply of maize to its stores.
In the plan announced yesterday by Strategic Food Reserve Trust Fund Chief Executive Officer Omar Salat, the Government will start by forming committees controlled by regional and county commissioners.
The committees will vet maize farmers before they deliver their produce to the National Cereals and Produce Board (NCPB).
Mr Salat said the Government had released money meant for the purchase of maize from small-scale farmers.
"We received Sh5 billion from the Government earlier this week, money which we are committed to ensure goes to the pockets of deserving small-scale farmers," Salat said at a meeting with county commissioners from maize-growing regions.
"Administrators at the grassroots level shall conduct a verification process to keep off the cartels," he said.
According to Salat, the committees will be comprised of a sub-county agricultural officer, who would act as the secretary, and a sub-county administrator. Members, he said, would be drawn from different farmers' cooperatives.
Deputy county commissioners will chair the committees.
A farmer intending to sell maize to the NCPB shall be required to first fill an application form showing his intention to sell maize to the Government.
The form has vital details that the committee shall verify before allowing such requests.
"The serialised forms shall have the farmer's bio-data, the size of land under maize cultivation, quantity produced, quantity to be sold to the Government, and the preferred delivery point.
This shall be supported by copies of title deeds for the land," said Salat. Thirteen counties in Rift Valley have been certified as having surplus maize.