Nakuru taxi apps suffer as drivers take services offline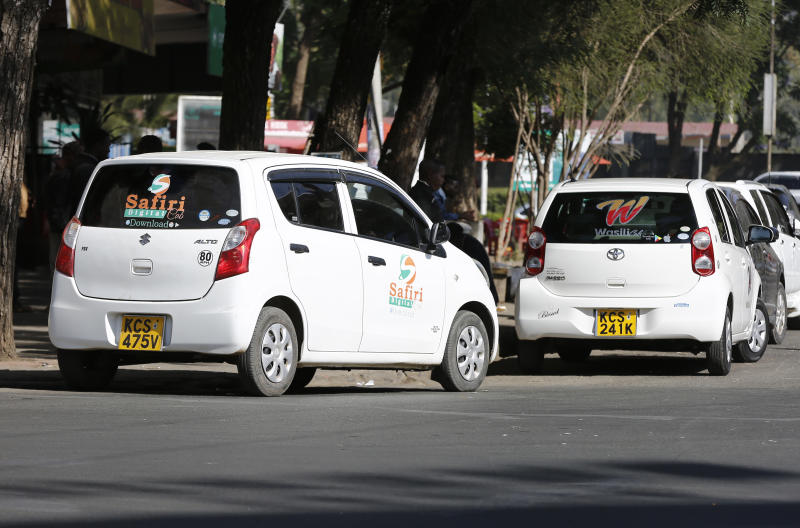 Developers of taxi apps in Nakuru town have complained that some their drivers were operating offline, thereby denying the companies their due commission.
The firms that have entered the Nakuru market include Wasili Cabs, Safiri and Bomba Ride, on whose fame some of the drivers are riding to attract customers, then switching off. Mark Njagi, a founder member of the Wasili Cabs, told The Standard income from the venture had dwindled as the drivers, though still under the company, conducted their business off the radar.
"It has become a big challenge of drivers operating offline, thereby making it hard for us to track their activities. This has greatly affected our projected income despite the growing number of drivers registering with us," he said.
The introduction of the cabs in Nakuru saw many residents laud the innovation that assured them of quick and cheap access to transport services at the touch of a button.
The mobile applications connecting drivers and clients have been downloaded by thousands of people, an indication of the high demand for the services. For every trip booked through the app, the developers earn a commission of 15 per cent. To observers, with such high demand the business appears to be booming.
"It is impossible for us to trace incomes made from trips that were not booked through the online platform. We are left to believe that the vehicle is grounded or the driver is off duty, yet they are operating like the common cabs," said Mr Njagi.
Clients have gained confidence in the drivers and established telephone contacts, which they use more than the mobile app.
The companies are now exploring ways to curb offline services by the drivers to protect their investments.