Chinese company assesses damage by floods along SGR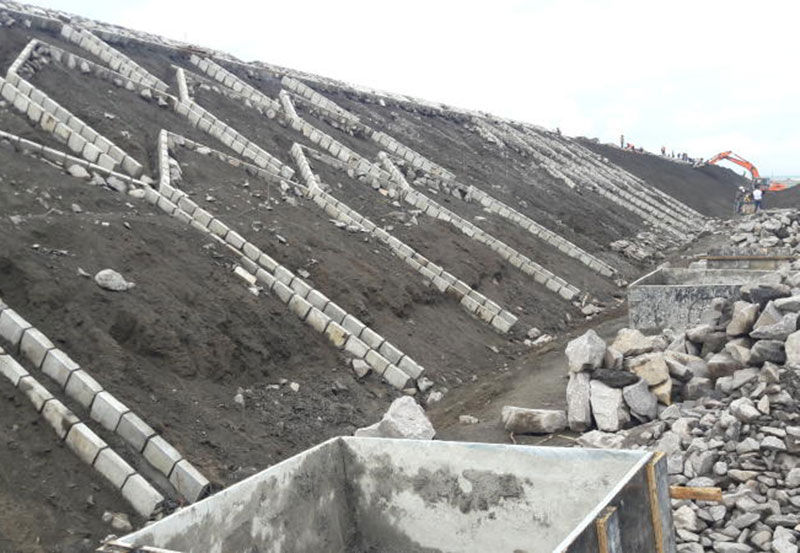 Chinese engineers have come into focus after waters they diverted along a Standard Gauge Railway (SGR) project swept homes.
The contractors on Nairobi-Naivasha SGR route expansion have now launched investigation after the homes in Mai Mahiu area were flooded with waters from a culvert they made.
The China Communications Construction Company (CCCC) announced the move after several families lost property and livestock due to the flash floods.
In a statement signed by the construction company spokesperson Steve Zhao, the company says it took the allegations seriously and promised to act expeditiously.
Mr Zhao said the assessors would assess the damage and give way forward.
"On learning that one of the culverts in Mai Mahiu had allegedly directed storm water that led to the destruction of homes, we immediately dispatched a team of engineers to the scene," he said.
He, at the same time, denied that sections of the railway line had been washed away, noting that the foundation was intact and only loose soil had been eroded.
"We have also invited China Railway Development Company and other consortium involved in the project to go on the ground, investigate and announce further action," he said.
Zakayo Mutua, one of the affected farmers, said he had lost personal effects worth thousands of shillings following the floods, which also demolished part of his house.
According to him, the multi-billion project was to blame due to poor design of the culvert that diverted the water to their farms.
"We have never experienced anything of the kind in the past and we are seeking compensation from the contractor as we lost personal effects and even livestock," he said.