Kenya Airways has postponed launch of direct flights to Mogadishu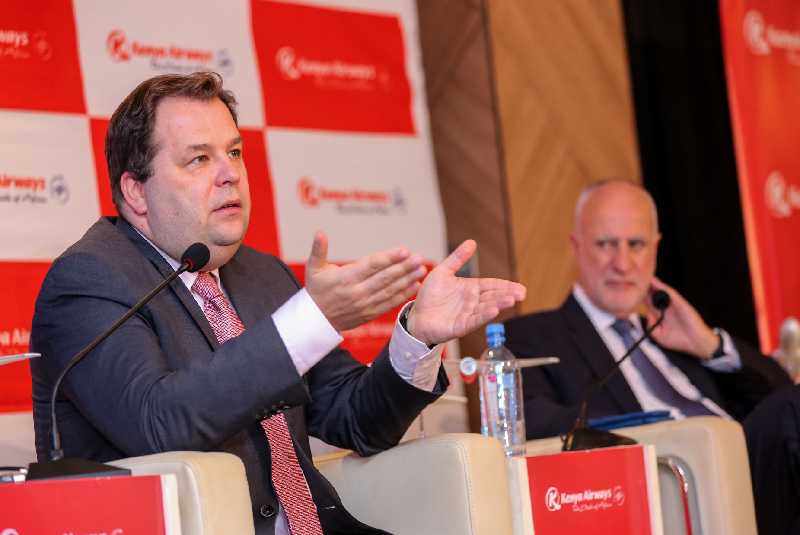 Kenya airways has halted plans of direct flights to Mogadishu that was expected to begin on December 5, for the second time now.
The airline through a statement, said that the decision was arrived at due to delays in getting additional airline well as operational requirements.
"Kenya Airways wishes to update its guests and the public, that due to the delays in the getting the additional airline and operational requirements for flights between Nairobi and Mogadishu planned for December 5, have been further postponed,'' the statement read.
KQ chief executive Sebastian Mikosz said that the airline was in the process of speeding up operations for this route.
''We are engaging the relevant authorities on the necessary approvals and we expect to finalise this process as soon as possible and officially start operations for this eagerly awaited route," Mikosz said.
In March 2017, Kenya signed trade agreement with Somali by stating plans of opening two border posts and re-launching of direct flights from Nairobi to Mogadishu to help facilitate movement of people and goods in its quest to expand mark to the Horn of Africa.
Since more than 18,000 Somaliland citizens live in Kenya, the move was expected to trigger more trading with the nation as more trickle in using the flight.
If effected, the launch of direct flights from Nairobi to Mogadishu will benefit Kenya by reducing trade gaps which amounts to Sh99.8 billion well as fostering ties between the two nations.
So far, Ethiopia Airlines provide two direct flights to Somaliland between Addis Ababa and Hargeisa.
The national carrier had pushed the launch from November 15 to December 5.