Lost passenger cash bought in unauthorised SGR channels, says Kenya Railways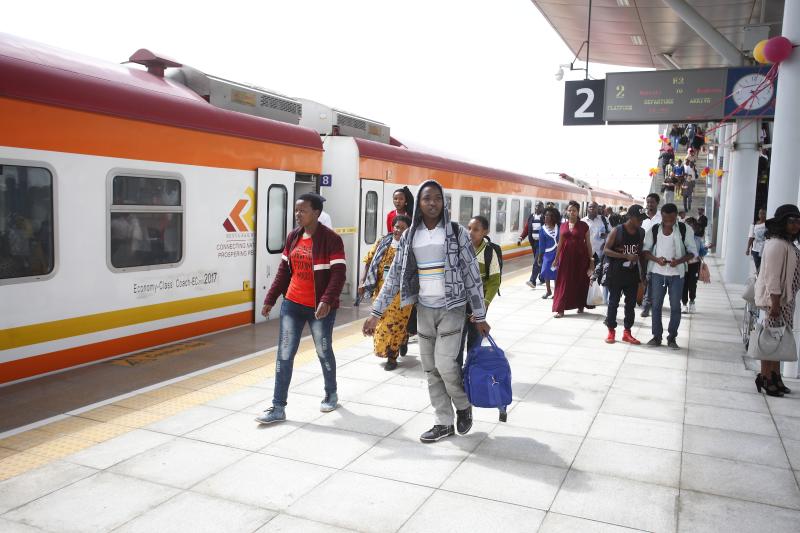 Passengers who lost money in a multi-million-shilling ticketing scam at the Standard Gauge Railway did not buy them at the authorised outlets, the Kenya Railways Corporation has said.
Three Chinese and four Kenyans have been arrested in connection with the scam.
"The corporation would like to categorically state that the alleged loss of funds could presumably have affected passengers who purchased tickets from elsewhere other than the officially recognised and provided channels," Kenya Railways acting Managing Director Phillip Mainga said in a statement.
He added that investigators were undertaking a forensic audit to "ascertain the position of the ticketing system".
"A more robust ticketing regime will be procured once the current investigation and audit is completed," Mr Mainga said.
"The corporation has also directed the operator to take...action against any member of staff who is found to have interfered with the issuance of tickets."