Ukambani counties plan own bank to enable trade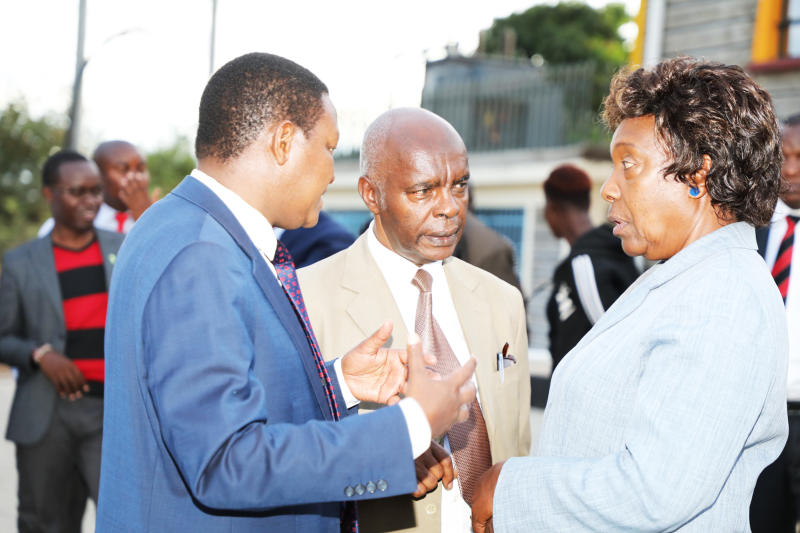 KITUI, KENYA: Three counties from Ukambani want to establish their own financial institution under the economic bloc to help boost trade in the region.
Governors Charity Ngilu (Kitui), Alfred Mutua (Machakos) and Kivutha Kibwana (Makueni) said they were grouping under the South Eastern Kenya Economic bloc (SEKEB) to broaden, deepen and accelerate socio-economic development, employment and wealth creation for the people in the region and the country.
Speaking in Kitui on Tuesday, the governors said the overriding concept of the SEKEB bloc, that has remained moribund since March 2016, is intended to pool and leverage on regional resources, county synergies and economies of scale in order to spur trade and investment in the region.
They said the three counties shared equal and similar challenges and, therefore a common financial institution was appropriate for the semi-arid region to salvage the residents by offering cheap credit.
"This is a non-political entity and we want to create markets for our goods and enhance value addition for our products and ensure food security through revamped agriculture. The objective of the inaugural forum is to share the SEKEB concept and objectives with the leadership, business community and professionals," said Ngilu.
She said the economic bloc seeks to solve unique challenges facing residents in the three counties adding that they will form a financial institution because "we have the resources but have continued to use institutions that do not appreciate the unique challenges of our people."
Mutua said among the biggest challenges was the erratic rainfall patterns which resulted to unpredictable harvest.
He said the three counties had the basic factors required for production including land, capital, labour and technology.
"We want to call upon all leaders, churches and professionals to join the initiative without minding their faith and parties of affiliation. We want to speak in one voice as Kamba community," said Mutua.
Prof Kibwana said the three counties made the agreement because they have much in common.
Zuckerberg says 'won't resign'
Embattled Facebook CEO Mark Zuckerberg said he has no plans to resign, sounding defiant after a rough year for the social platform.