Deposit Sh20m, Nakumatt former landlord ordered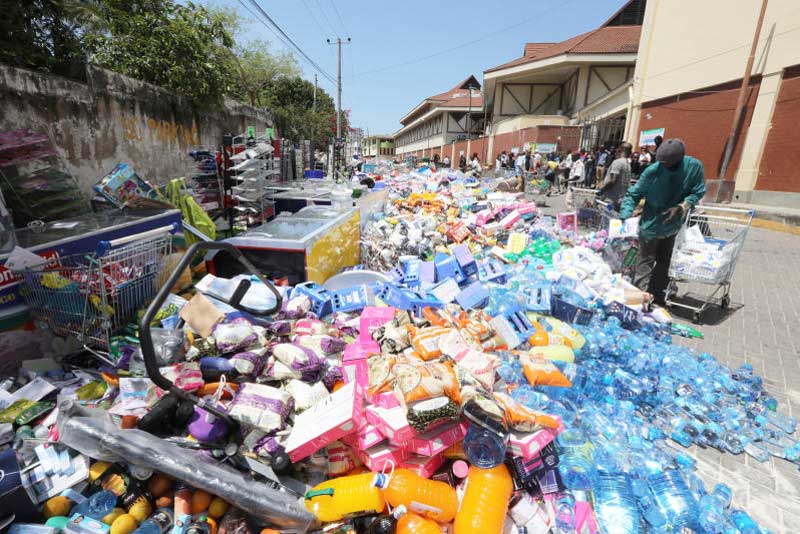 The High Court in Mombasa has ordered Nakumatt Supermarket's former landlord to deposit Sh20 million as security for damages incurred over what the supermarket describes as illegal and unlawful eviction.
Lady Justice Ann Amollo directed South Coast Holdings Limited to deposit Sh20 million in an escrow account to be opened jointly by the lawyers of Nakumatt and the landlord.
Nakumatt, through its lawyer D Ngonze, said the supermarket suffered a net loss of Sh201,855,848 during the eviction.
Rental arrears
Ngonze said the supermarket had lost a monthly income of Sh8,804,349 from November 17, 2017.
The supermarket also said it lost Sh8,804,349 each month from the use of fixtures, fittings, furniture and equipment.
"Unless the court grants orders stopping the sale of the supermarket fixtures, fittings, furniture and equipment, Nakumatt will suffer substantial loss through wastage of goods as well as irreversible destruction of goodwill and reputation," said Ngonze.
Nakumatt's Director Ankoor Shah accused the landlord of unlawfully locking out customers from accessing the premises on account of unspecified rental arrears.
He said the landlord gained access into the supermarket in Diani by breaking in and started trading and fully utilising the fixtures, fittings, furniture and equipment.
He said the supermarket had entered into a 10-year lease contract with the landlord
Shah said the supermarket had been in occupation since May 7, 2009, until 2017 when it ran into cash flow problems due to turbulent economic period.
"The plaintiff (Nakumatt) has throughout the years supported various sectors in the economy including suppliers, finance, farming, manufacturing, import, export, transport, finance, banking, real estate and labour market," said Shah.
Withholding supplies
Shah said that Nakumatt's suppliers started withholding supplies during the turbulent economic period resulting in low stocks on shelves and consequently was unable to meet her liabilities.
In January 22, 2018, the High Court in Nairobi granted orders allowing Peter Obondo to act as an administrator of Nakumatt Holding Limited and to hold a meeting with all creditors and give an evaluation report to the court on the most effective and beneficial option.
The court had also declined to allow the landlord to re-enter the premises pending the report from the administrator.
Ngonze said the landlord proceeded to lock the supermarket out of the premises in blatant defiance of the court's order.