Airlines in trouble over jet fuel contracts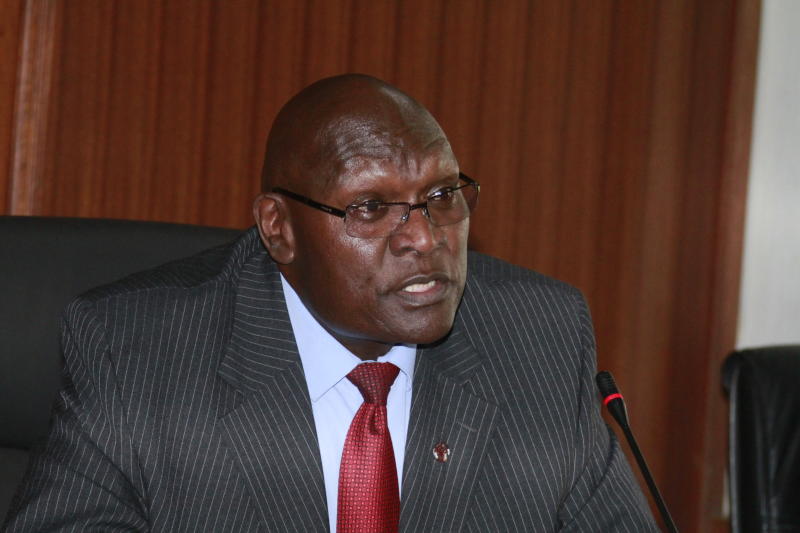 Major Kenyan airlines have been thrown into the spotlight after claims they could have entered into contracts with oil marketers who have no licences from the Energy Regulatory Commission (ERC).
National carrier Kenya Airways (KQ) and domestic carriers Fly540 and Safarilink on Thursday appeared before the National Assembly's Departmental Committee for Energy to explain how they floated tenders for supply of jet fuel and the marketers who were awarded the contracts.
In question was a contract between KQ and an international oil firm, ASM.
According to a petition presented to Parliament by another oil marketer Gulf Oil, ASM has no infrastructure or equipment at Jomo Kenyatta International Airport and is not licensed by the Kenya Airports Authority to operate from any airport in Kenya.
At the same time, the petition claims that ASM has no clearance certificate from ERC, and it is therefore illegal for it to trade with a national carrier such as KQ.
But fighting off the allegations, KQ Chief Financial Officer Hellen Mwariri said ASM is duly licensed by ERC and all procedures were followed in granting the oil vendor a one year contract to supply the fuel.
"We are an internationally respected carrier. It would be foolish of us to enter into a contract with an oil vendor not certified by ERC. That would be endangering the lives of our passengers in case they sold us fuel that is unsafe," said Ms Mwariri.
She went on to reveal that Gulf Oil was simply bitter because KQ had refused to do business with it and that is why it was petitioning Parliament with lies.
Changed terms
Mwariri said KQ had harmoniously entered into a contract with Gulf Oil in November 2017 to provide 35 per cent of the 336 million litres the carrier needed to take it through the year.
But in June this year, Gulf Oil decided to change the terms and slapped KQ with a Sh5 increment per litre, against the initial agreed terms.
When KQ resisted, said the officer, Gulf Oil threatened to pull out its oil, which would have left the carrier incapacitated.
"Luckily, we were able to quickly secure new deals with Oil Libya who supplied us with 15 per cent of the fuel and ASM who supplied us with 20 per cent. We withdrew business with Gulf because they had tried to blackmail us. That is why they are very bitter," said Mwariri.
In the case of Fly540, Gulf oil had claimed that the domestic carrier had entered into contract with Pacific Oil which also had no licence from ERC.
But Fly540 Director for Corporate Affairs Nixon Ooko denied the allegations, saying Pacific has a valid licence and the contract terms were legal.
Committee Chairman David Gikaria warned that even though every person has a constitutional right to petition Parliament, it is wrong to use the House to settle business scores.
"We will investigate and get to the bottom of this matter. But we will not be used to settle scores," he said.